New Brunswick, N.J. – The Annual Breeders Awards luncheon, hosted by the New Jersey Department of Agriculture, honored people throughout New Jersey who have made an impact on New Jersey's equine community.
Alyssa Lehman, a senior at the Rutgers' School of Environmental and Biological Sciences (SEBS), was presented with the Ernest C. Bell Memorial Scholarship for 2015. Presented by Dr. Carey Williams, Associate Director for Outreach at the Rutgers Equine Science Center, the award recognizes outstanding scholarship and commitment to the New Jersey horse industry.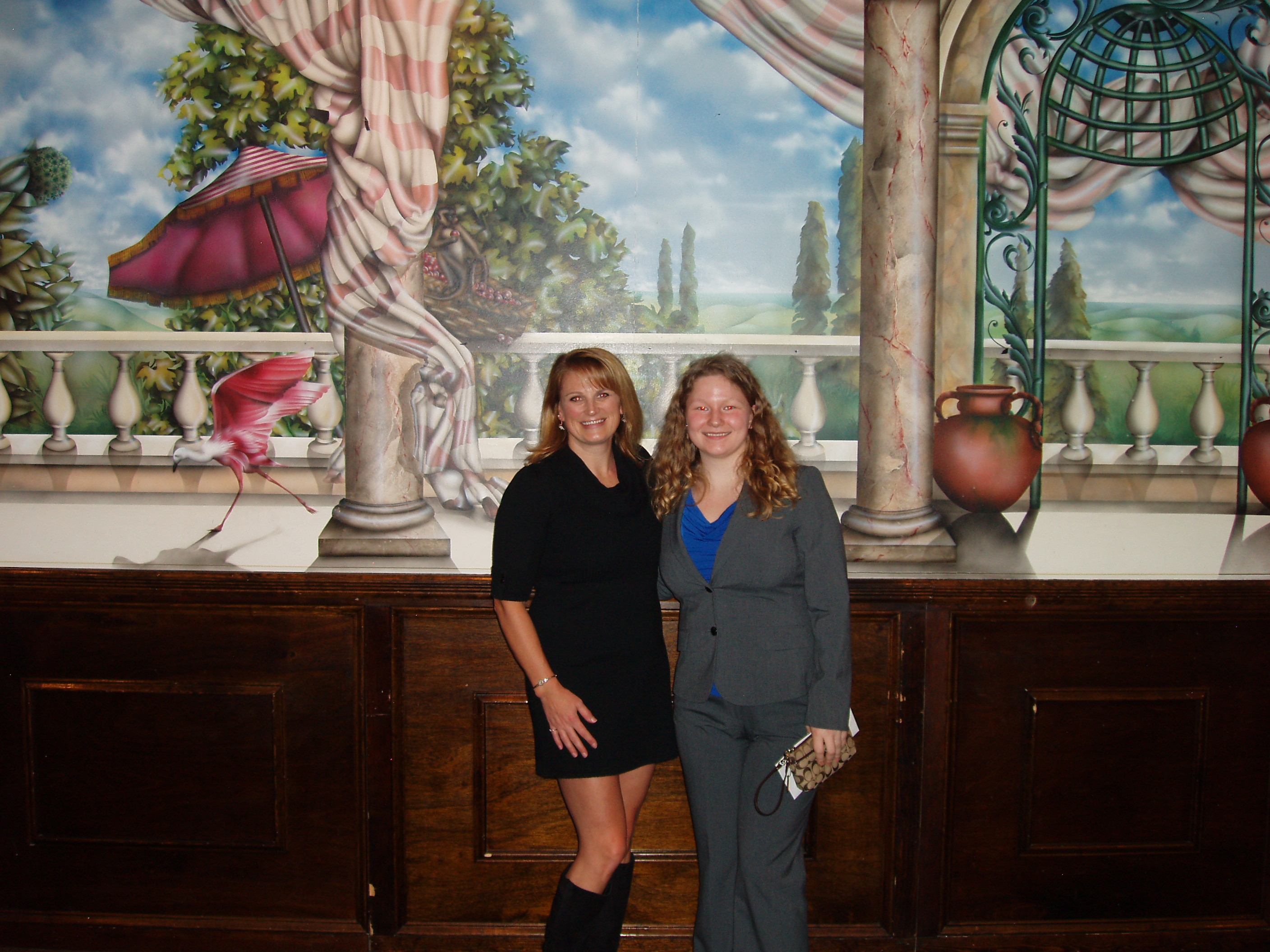 Dr. Carey Williams with Alyssa Lehman at the Annual Breeders Award Luncheon  
In her scholarship essay Lehman describes her visit to Rutgers University, "When I first came for my orientation at Rutgers, all I could do was keep smiling at the farm and the horses (and other animals) I saw on campus. I signed up for an Equine Science minor to go along with my Pre-Veterinary major, and started looking into the classes and opportunities that were available for students. And, while I thought I knew a lot about horses, I have learned so much more in the time I've been here."
The Ernest C. Bell Memorial Scholarship Fund was established to perpetuate Mr. Bell's memory and legacy in the New Jersey Horse industry. Mr. Bell was also a founding member of the Equine Advisory Board. The scholarship is awarded to a senior at SEBS who is majoring in Animal Science with an emphasis in Equine Science. The recipient must be a New Jersey resident and demonstrate a high level of scholastic achievement, involvement with New Jersey's horse industry, and financial need.
For more information about the Ernest C. Bell Memorial Scholarship, please contact Kyle Hartmann at hartmann@aesop.rutgers.edu or 848-932-9419.