Our Mission
The Rutgers Equine Science Center is dedicated to better horse care through research
and education to advance the well-being and performance of horses and the equine industry.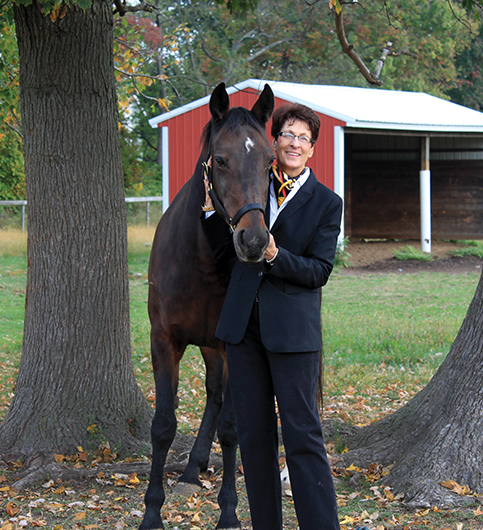 Director
Karyn Malinowski, Ph. D.
Karyn was appointed director in July 2001. Dr. Malinowski has been a faculty member at Cook College (now known as the School of Environmental & Biological Sciences) since 1978. Her research and extension programs concentrate on improving the well-being and quality of life of the equine athlete while ensuring the vitality and viability of the equine industry, both statewide and nationally.
Meet Our Faculty and Staff
Our Vision
The Rutgers Equine Science Center is recognized locally and globally as the primary resource for everything equine. We accomplish this through:
• Educating students, stakeholders, and the public
• Training advocates for equine and other agriculturally-based industries
• Finding Solutions through science-based inquiry
• Exploring the relationship between horses and humans
Our History
In 1978, Cook College established an equine science program as part of its Department of Animal Sciences, with a focus of conducting research in the areas of exercise physiology; aging, growth and development; and nutrition. Students at Rutgers University can major in Animal Sciences with a concentration in equine science and be fully prepared to enter the equine profession upon graduation. Horse enthusiasts and industry professionals benefit from the program's research that is delivered to them through the successful outreach component.