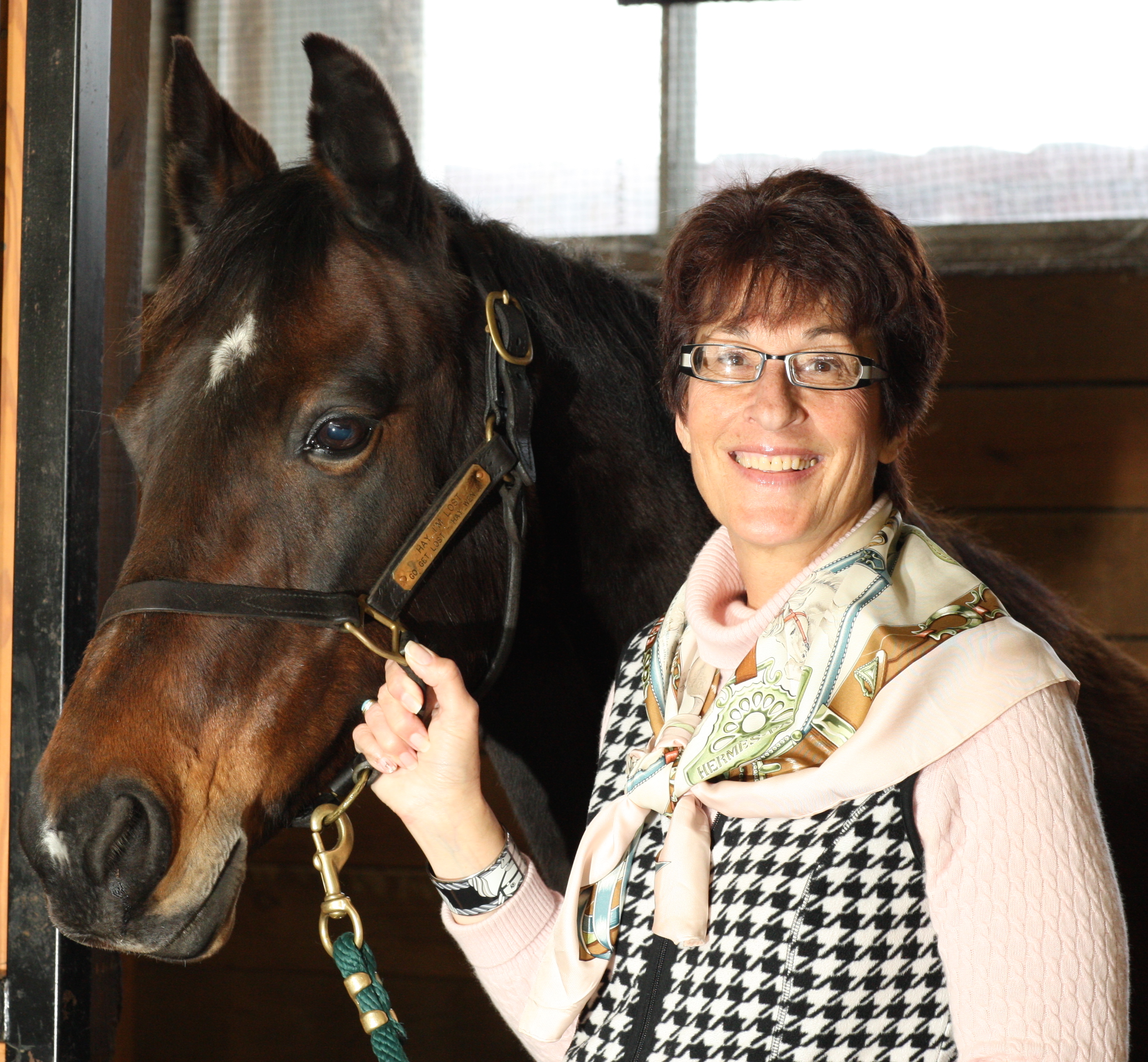 From the Director
Summer 2019
Dear Friends,
Happy Summer! All of us at the Equine Science Center have been busy since the semester ended with travel to scientific meetings, preparing for upcoming events, and writing up the research conducted in our laboratories for scientific journals.
On April 27, we hosted an overflow group of people at the Ag Field Day Horse Show and Equine Exercise Physiology Lab. The horses from the Rutgers University Teaching Herd were well-behaved and our student advisors and student exhibitors outdid themselves.
We had a surprise visit from Chancellor Christopher Molloy at the treadmill barn, where Ken McKeever and I were able to share with him some of the latest research ongoing in the lab. Check out more pictures and a story about Ag Field Day on our Facebook.
The Center is very proud of its faculty and students who have recently been recognized by the university and scientific associations. Congratulations to Carey Williams, who was promoted to Full Professor on June 19 and received The American Feed Industry Association's Award for Equine Nutrition Research at the Equine Science Society Symposium in early June.
During the Symposium, we had a great time hearing about the latest in equine science, visiting with longtime friends, and making new acquaintances. While we were there, outgoing ESS President Ken McKeever found out that he had been elevated to the rank of Fellow of the American Physiological Society (FAPS). This elevation recognizes his over 30 years of work within the field of physiological science. Way to go Ken!
The Equine Science Center didn't stop there, graduate student, Jennifer Weinert (advisor Carey Williams) won her division (Production and Management) of the Graduate Student oral presentation competition. You can check out Jen's research in the "From the Lab" section in our newsletter. I am extremely proud of my colleagues and students who represented Rutgers very well.
On July 10, we hosted our annual Summer Showcase. Ellen Rankins wowed the crowd with a demonstration of electromyography that Ellen will use for her Ph.D. research involving equine assisted activities and therapies. Special guests included a group from Promise Day Habilitation in North Brunswick and a group of kids from Scarlet KIDS Camp at Rutgers University. Our Facebook has an album with pictures of all of the fun.
Since we spoke last, the Center released its 2017-2018 Annual Report. The report is full of information about the research and outreach activities that have been going on for the past fiscal year. Please take a look at: http://bit.ly/ESC20178-2018AnnualReport
On Friday, August 2, we are hosting an alumni event at the New Meadowlands Racetrack in East Rutherford in conjunction with the annual Hambletonian Veterinary Conference Dinner. This event is chaired by RUBEA co-chair and Rutgers alumna, Amy Butewicz, and features a welcome from New Meadowlands CEO and Chairman, Jeff Gural. What a great time to reconnect with fellow alumni. Hope to see you there! For information about the event take a look at the events section of our website.
As I look back on the past several months, the faculty, students, and staff have a lot of reasons to be proud.
We hope that you all agree and that you enjoy reading this latest edition of the Equine Science Quarterly. See you at a Center event soon!
All the Best,
karyn
Karyn Malinowski, Ph.D.
Director, Equine Science Center