News From The: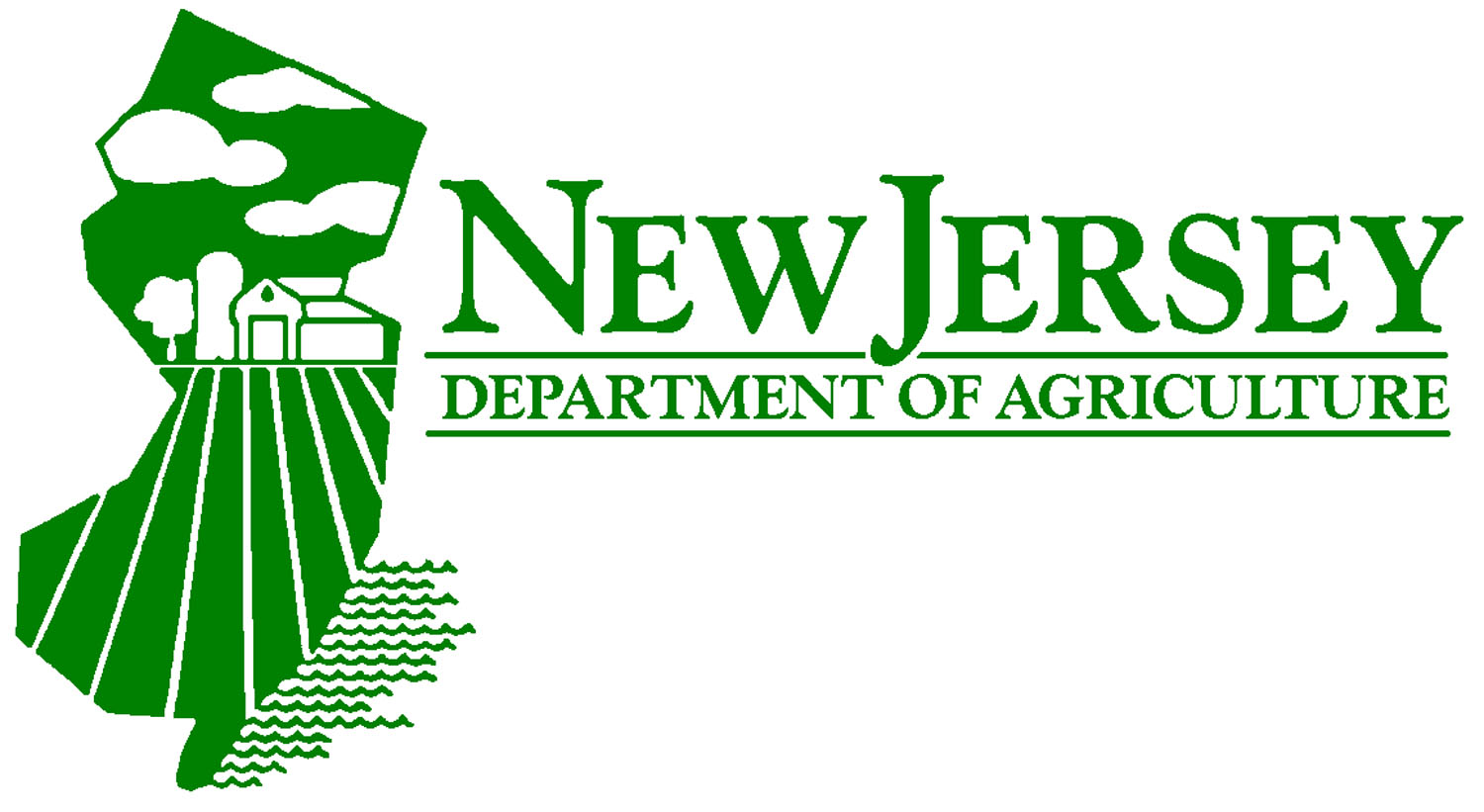 (LONG VALLEY) – New Jersey Secretary of Agriculture Douglas H. Fisher and New Jersey Equestrian of the Year Pier Semanchik kicked off the Month of the Horse today with a visit to Centenary University's Equine Program where they toured the Equine Center and watched a riding demonstration.
Governor Christie signed a proclamation declaring June 2016 the Month of the Horse in New Jersey.
"New Jersey has long been known for its diverse equine industry which offers everything from pleasure riding to world-class horse shows and horse racing," said Secretary Fisher.  "This month, we celebrate our State Animal, the horse, by highlighting this important segment of New Jersey's economy."
Pier Semanchik, an 11th grader at Hackettstown High School, was named New Jersey Equestrian of the Year by the New Jersey Equine Advisory Board in January.  Her duties include representing the New Jersey Equine Advisory Board and attending functions hosted by the Board.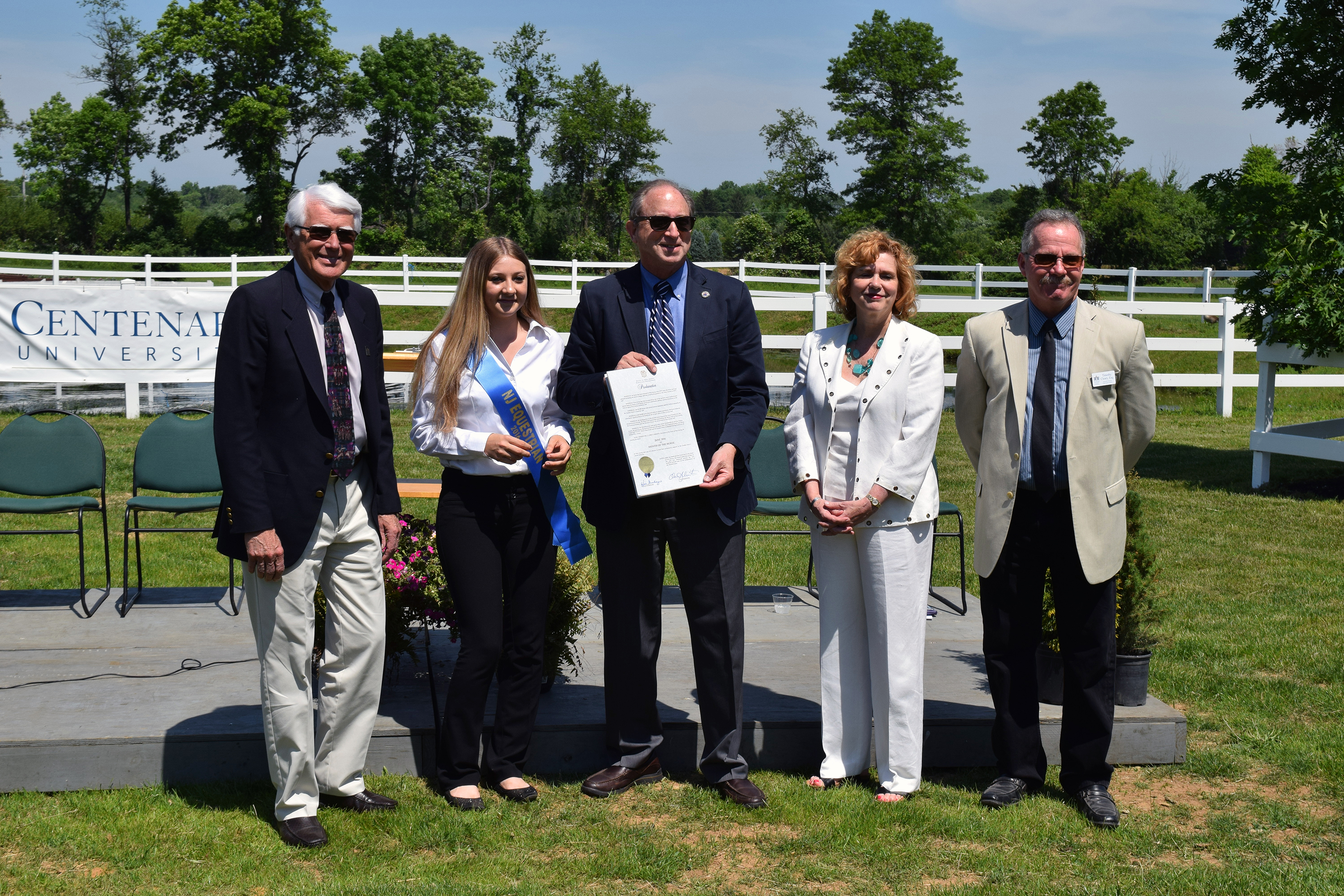 (L to R): Wolfgang Gstattenbauer, Chair of the Board of Trustees, Centenary University; Pier Semanchik, NJ Equestrian of the Year; Secretary Doug Fisher, New Jersey Department of Agriculture; Dr. Barbara-Jayne Lewthwaite, President, Centenary University; Tim Cleary, Centenary University Equine Studies Department Chair
"The horse is a huge part of our lives in New Jersey, with the equine industry contributing millions of dollars to our economy annually," said Semanchik.  "During the month of June, members of New Jersey can give back to the industry by supporting horse rescues, therapeutic riding centers and 4-H.  Volunteering is an important aspect in promoting the horse. Becoming a 4-H leader allows you to spread the word and knowledge of the horse industry within our beautiful state."
Centenary University, formerly Centenary College, in Long Valley is the only four-year institution in the state that offers Associate of Science and Bachelor of Science degrees in Equine Studies.  Last year, it also launched a Bachelor of Science in Equine Science (Pre-Veterinary Track).  As of May 2016, there are 94 Equine Studies majors and 25 Equine Science majors.
"Our Equine Studies program has received national recognition and our graduates  go on to make their mark in the industry," said Dr. Barbara-Jayne Lewthwaite, President of Centenary University.  "It is such an honor that Centenary was asked to host the Department of Agriculture's Month of the Horse kick-off event and have Secretary Fisher at this celebration."
Graduates of Centenary's programs are highly sought after as industry professionals, including competitive riding coaches, trainers, instructors, breeders, therapeutic riding and dressage specialists, barn managers, veterinarians and communications specialists.
While the Equine Studies program attracts bright students who are successful in their academics, Centenary University is also known for its incredibly strong riding teams. The American National Riding Commission (ANRC) Team has won two of the last three National Championship titles. In the past 7 years, the Intercollegiate Horse Show Association (IHSA) Team has won three National Championship titles and a Reserve National Championship title. Additionally, throughout the years, the Intercollegiate Dressage Association (IDA) Team has consistently placed amongst the top five teams nationally.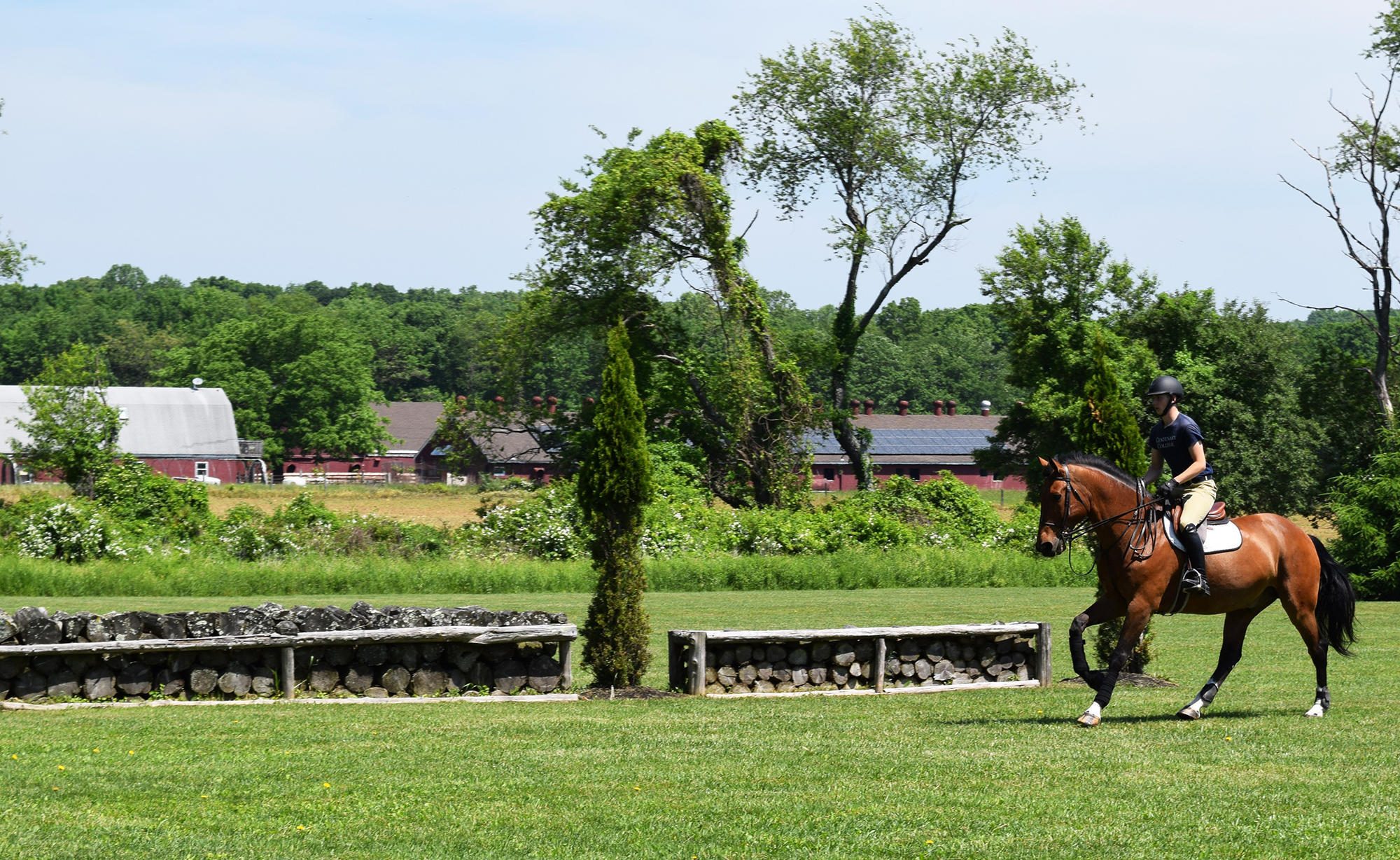 After Secretary Fisher presented a Proclamation signed by Governor Christie declaring June 2016 the Month of the Horse in New Jersey, students provided a riding demonstration on the grounds of Centenary University's Equine Center.
Centenary also offers a therapeutic riding program called TRAC, which has served children and adults with disabilities since 2003.  In addition, a program is offered for veterans called Operation Centaur.
New Jersey has many top equine centers, facilities, and events.  The Equine Science Center at Rutgers University, a valuable resource for everything equine in the Garden State, is dedicated to better horse care through research and education.  The United States Equestrian Foundation headquartered in Gladstone funds programs that train and support top athletes and horses to compete at the Olympics, World Championships, Pan American Games and other top international competitions.  The Horse Park of New Jersey at Stone Tavern in Allentown is a world-class equestrian destination, attracting equine enthusiasts of every discipline. And, the Gloucester County Dream Park is a state-of-the-art equestrian complex created to provide opportunities for horse owners to participate in shows and competitions and for the public to experience horse events firsthand.
To learn more about New Jersey's equine industry, visit www.jerseyequine.nj.gov.
####
To learn more about the New Jersey Department of Agriculture, find us on Facebook at www.facebook.com/NJDeptofAgriculture and www.facebook.com/JerseyFreshOfficial or Twitter @NJDA1 and @JerseyFreshNJDA.
Celebrating 100 years of the New Jersey Department of Agriculture, which was created by law on March 29, 1916.  To learn more, visit http://bit.ly/NJDA100