A Unique Equine Academic Environment
The Equine Science Center at Rutgers, is the only equine-related academic entity in the country that assembles faculty, students, and staff from multiple disciplines and departments, both from within and outside the university. Our expert collaborative teams identify, research, and provide solutions for challenges facing horses, horse owners, and the horse industry.
The Exercise Physiology Laboratory, on the G.H. Cook Campus houses a high speed equine treadmill. Faculty and students have systematically used this invaluable piece of equipment in many research studies over the past two decades. The laboratory contains over $2 million of state-of-the-art analysis equipment. With these resources, we provide undergraduate and graduate students the opportunity to work in a world-class scientific environment.
A Center Dedicated to Public Outreach and Industry Values
The Equine Science Center emphasizes outreach and consistently shares research results with the public and the equine industry. We are committed to reaching out to the equine community in a number of different ways including Center hosted events, Rutgers Cooperative Extension programs in every New Jersey county, 4-H Youth Development programs, and a series of horse management seminars, webinars, and field meetings, as well as academic equine science courses open to the public.
The Center's website includes popular features such as the "Ask the Expert" page, archived webinars and podcasts, and virtual tours brimming with valuable information. "Equine Science 4 Kids," is an online classroom featuring games, interactive activities, and a little horseplay for children of all ages.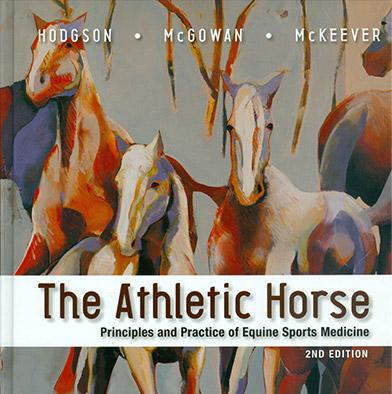 Faculty & Staff Published Resources
Take a look at the world-renowned research that our Center's staff has produced over the years. Access to this scholarly work is only a click away!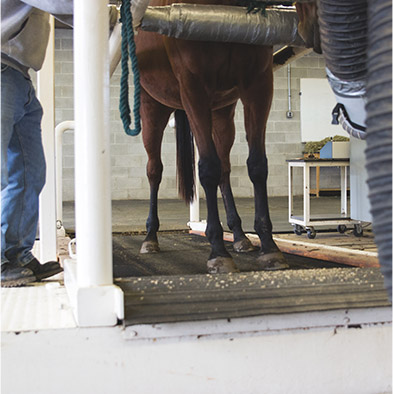 Equine Exercise Physiology Lab
While running a horse on a treadmill is exhilarating fun, the science resulting form this research is important for the well-being of both horses and humans. Join Dr. McKeever at one of the only schools in the nation that gives hands on experience in equine exercise physiology to undergraduate students through the use of the treadmill lab!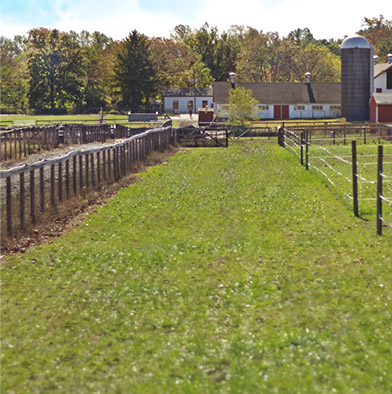 Ryders Lane Farm
Join us for a tour of our environmentally friendly horse farm. This equine facility is the first in the United States to teach horse owners how to manage their horse farm while being an environmental steward of the land. Ranked as a Best Management Practices Demonstration Horse Farm, learn how to implement these tips on your farm as well!
Horse Racing
The Equine Science Center is recognized locally and globally as the only neutral, credible sources for policy decision makers regarding the economic impact of horses and the horse industry. As a result of its prominent status and vast network of resources, the Center is a vital component to advance the viability and ensure the sustainability of the horse industry and agriculture in New Jersey.
More Information