Career: Podcaster
Hay Everyone!
I am excited to be returning to my series on careers in the equine industry. I found an amazing person to interview for this latest update, Helena Harris. She is a podcaster and has worked with the staff at the Equine Science Center during several of her podcast episodes. She's returning the favor with an interview on what it's like to be a podcaster. I'm pretty sure this is one of the coolest jobs because Helena gets to talk about horses all the time!
Keep reading for an inside look at what it takes to be a podcaster.
Lord Nelson (LN): What does your typical day at work look like?
Ms. Harris (Ms. H): Well, I'm always up early to feed my horses, Brody and Siouxsie, check on their well-being, and to set up their turnout for the day. And as long as they were well-behaved overnight, that puts me in a lovely mood to tackle my work day! Then I sit down at my desk and spend a few hours answering emails, researching topics for the podcast, recording episodes, editing audio, or promoting the show on the Web and through social media. No matter what may be on my schedule, however, I make sure to leave time in my day to ride, do groundwork, or just watch the horses graze happily.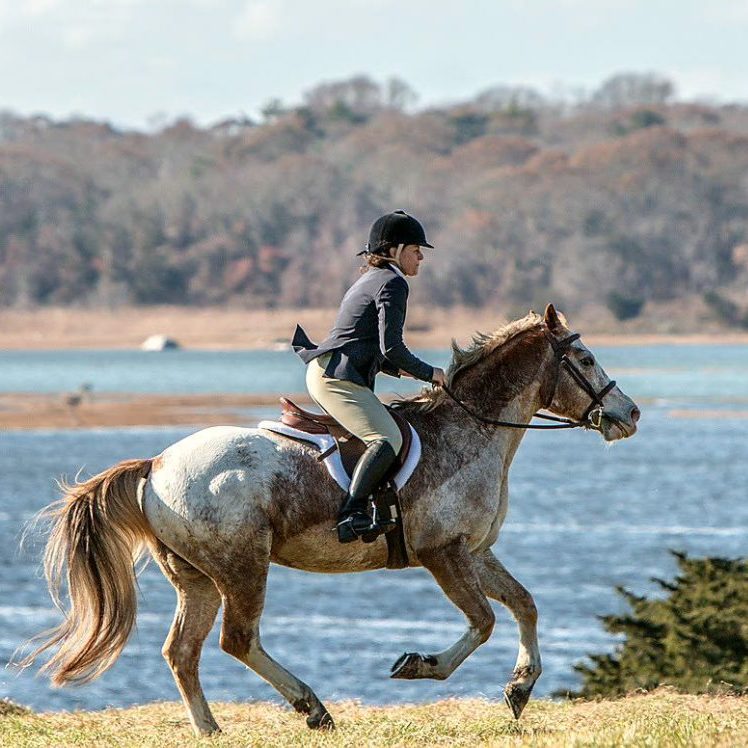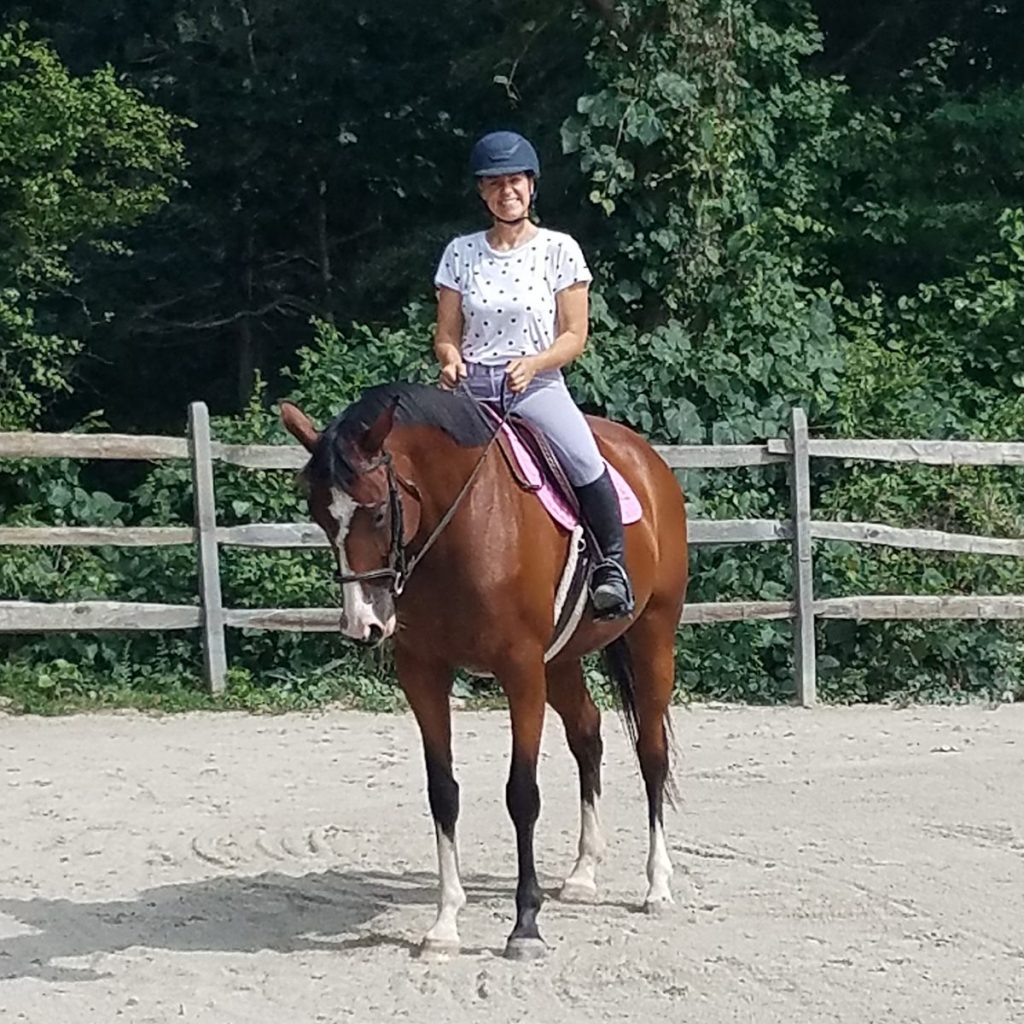 Ms. Harris enjoying time with her horses.
LN: What is your favorite part of the job?
Ms. H: Learning new things about horses and better ways to care for them. As a podcast host, the opportunity to talk with experts of all kinds is like having a private tutor in equine higher education. The ability to then share what I'm learning with others is incredibly gratifying, especially since the information shared on the Stall and Stable show can help horses live better, happier lives.
LN: What is your least favorite part of the job?
Ms. H: Sitting at a desk for several hours at a time can be challenging for me, especially when the sun is shining and my barn is just a few steps from my office window. The urge to go outside and ride or play with my horses is strong! Luckily, I am able to create a flexible work schedule that allows me to strike a healthy balance between computer time and horse time.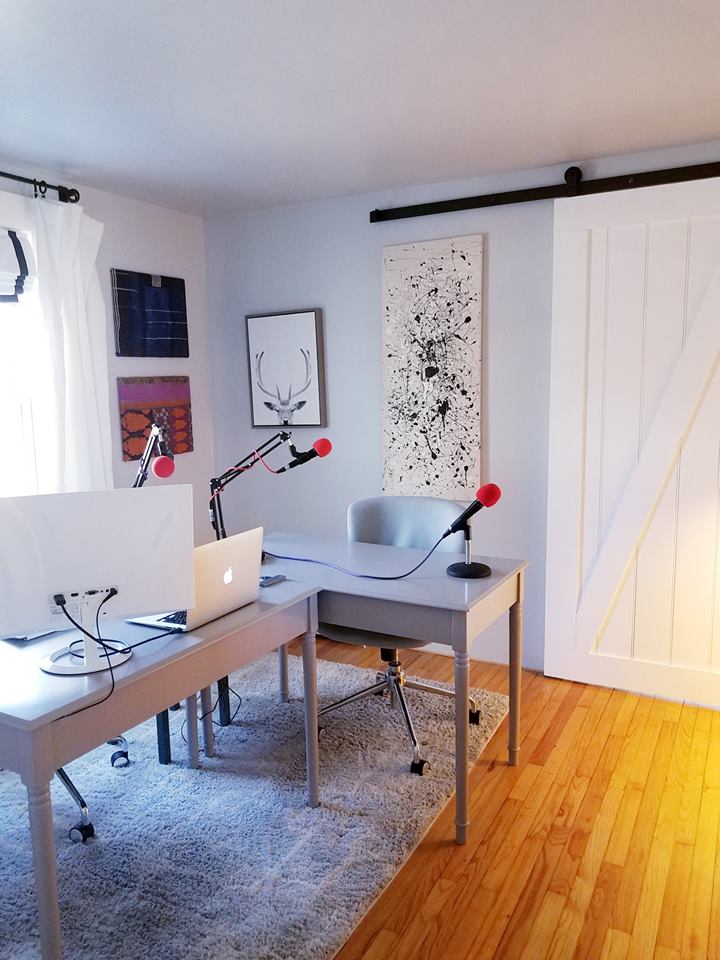 Ms. Harris' studio where she records podcasts for Stall and Stable.
LN: If someone were considering a similar career path, what advice would you offer to them?
Ms. H: Podcasting is like any other small business or career. If you have an idea for a show, create a simple business model that will outline the mission of the show, who will be your ideal listener (your target audience), how the show will generate income, and what expenses you will incur to produce the show. Taking classes in communications, public speaking, and business management are very important if you want to create a quality podcast. If your show will be about horses–whether you produce the show on your own or work for a podcasting company, relevant education and real work experience are essential to bringing an authentic and informed conversation to your listeners.
LN: What is your most memorable or favorite memory related to your career?
Ms. H: The very first time I covered the Rolex Kentucky 3-Day Event with the Horse Radio Network. It was actually the first time I'd attended such a large and prestigious event. The only thing more fascinating to me than the remarkable level of riding and horsemanship there, was that a place like the Kentucky Horse Park even existed! It was absolutely magical to spend time at this huge park that was designed just for people who loved to play with horses, and to see my favorite equestrians in action. I was admittedly more starstruck than if I'd spent an evening at the Academy Awards!
LN: What made you decide to pursue a career as a podcaster and how did you establish yourself within the field?
Ms. H: I graduated from college with a degree in Environmental Studies, with a focus on Public Policy. I had planned on making the world a better place for animals by immersing myself in the legislative process. I quickly learned that changing the world first requires getting people to listen. Even though I'd taken a few communications and marketing classes in college, I made it a point to learn as much as I could about how to truly connect with people. This led to a corporate career in marketing & communications–first in software and finance, then in the equestrian industry, where I worked for many years as a marketing professional for a tack catalog company.
The very first horse podcast ever created was called The Talking Equine Show, and it was part of a marketing campaign for the catalog company I worked for. My co-host on that show was my good friend and founder of the Horse Radio Network, Glenn the Geek. While the Talking Equine Show has long been retired, it was such a big hit that Glenn and I decided to build a new platform for podcasting in the horse world. We started with two shows: The Stable Scoop Radio Show and the 2010 World Equestrian Games show. Those two podcasts were the beginning of the Horse Radio Network, which has grown to more than 20 podcasts and is now the world's most popular network for horse enthusiasts.
Years ago, establishing oneself as a podcaster was easy because there were so few of us. What was difficult was convincing horse people and equestrian business owners that advertising on a podcast was a worthwhile investment. Horse people are not generally known for being "early adopters". For years, we would attend equine trade shows and events of all kinds, talking to both horse people and business owners about the value of podcasts. Eventually, a few forward-thinking sponsors hopped on board and immediately realized that they were in a great new space.
Today, podcasts and podcasters have to focus more on targeted content and quality production to differentiate themselves from the myriad podcasts in our niche. They also have to make sure they are committed to the work of podcasting. It is far more time-consuming than most folks think it is.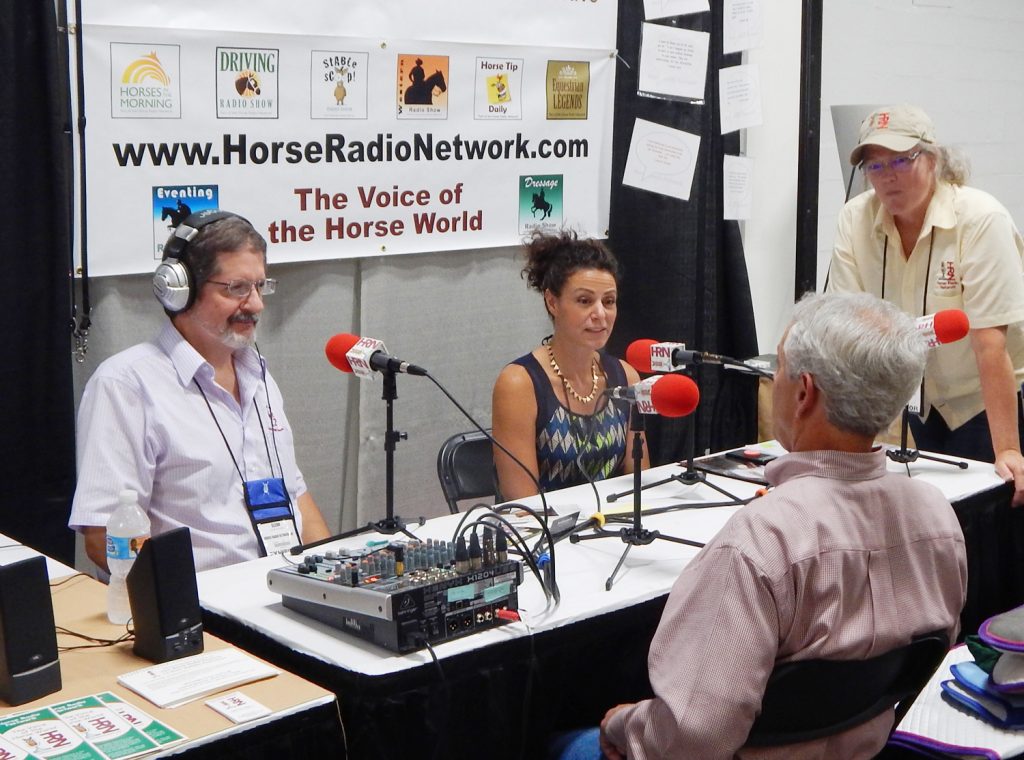 Working a tradeshow as a podcaster.
LN: What made you choose a career in podcasting over a career in a different branch of equine communications?
Ms. H: Podcasting is a more intimate and creative endeavor than other forms of communication because there are fewer rules to follow. I like to say that podcasting is the "art of conversation", and when two people are having a genuine and connected conversation, it's the best way to learn from one another. Podcast listeners are like invisible partners in those conversations. They may not be talking, but they are still a part of the conversation, and that offers them not only the chance to learn, but to also feel connected to others who think and feel the same way they do about horses. I get calls and messages from my listeners all the time, telling me how much they appreciated a certain episode, topic, or concept about horsekeeping. It is so gratifying to know that, in some small way, I can help make life a little better for even one horse or one person.
LN: How do you decide what topics you'd like to discuss on your podcast?
Ms. H: The real question is how do I decide what NOT to discuss on my podcast! Ask any horse owner what they want to know about horsekeeping, and you'll get a very long list of questions. I could dive deeply into any of those questions on my show. Since Stall and Stable is primarily about how we can create a safe, healthy, and happy environment for our horses, the topics are often about better barn or farm design, healthier choices for stalled horses, and how we can better manage both backyard and boarding barns so we have more time and energy to provide quality care. Seasonal topics are always of interest, as are episodes that cover new or innovative products and horsekeeping strategies.
One of the reasons I closely follow the work of the Rutgers Equine Science Center is that the research conducted by the Center is helping horse owners better understand what their horses need in order to live well in a human environment. The more we learn through research, the better able we are to create happy homes for our horses!
LN: Thanks for sharing your time and thoughts with us today!
Ms. H: You're welcome! It was my pleasure. If your readers would like to listen to our show, they can subscribe for free on Apple Podcasts, Spotify, Google Podcasts, or our website: StallandStable.com. We are always happy to have new listeners join us!
Did you learn anything new today? I certainly did. I never realized podcasting could be so interesting. Maybe I'll talk to the folks at the Equine Science Center to see if they would be interested in starting their own podcast. I, of course, would be the shining star of the program! I hope you enjoyed this glimpse into the life and career of a podcaster!
Until Next Time.
Your Friend,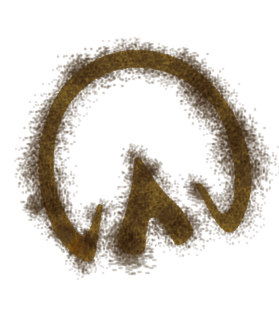 Lord Nelson