Hay Everyone!
It's June. Do you know what the month of June in New Jersey is? It's the Month of the Horse! A whole month where you can celebrate me and my four-legged friends. How are you going to celebrate? As you might imagine, I have no shortage of ideas. The folks here at the Equine Science Center say some of these ideas are too extravagant. I think they need to get into the spirit! I see nothing wrong with buying doughnuts every single morning and indulging in some carrot cake every afternoon.
You can come join us for one celebration, though. On Wednesday, June 16, 2021 the Horse Park of New Jersey will be home to the 2020 New Jersey Awards Presentation. The event begins at 4 PM. You can come find out who the winners are. I have special inside information for you. The Equine Science Center will be there! If you decide to attend, you will need to RSVP by emailing lynn.mathews@ag.nj.gov. In your RSVP, be sure to include your lunch choice: turkey, Italian, ham & cheese, roast beef, or vegetarian. You can check out all the details on the flyer. You must RSVP by June 6, 2021. 
While exciting events such as the New Jersey Awards Presentation can be great ways to celebrate, I'm sure you can think of plenty of other ways to celebrate horses this month. I have some ideas to get you started. You could spend some extra time with your horse. Maybe some quiet grooming time will bring you closer together and remind you of why you love horses. You could put your artistic talents to use in celebrating horses. I'm sure some of you can draw or paint. If you're feeling really creative, you could compose a song or poem. Maybe you could even create a sculpture of a horse! There are endless possibilities! What other ideas do you have to celebrate the Month of the Horse?
Part of this celebration is recognition of the role horses play in our lives and society. Did you know the New Jersey horse industry contributes an estimated $1.1 billion dollars to the New Jersey economy every year? Just imagine how many doughnuts you could buy with that much money! This is one of the many ways horses still contribute to the state of New Jersey. Horses used to be the primary means of transportation here and in other places around the globe. How cool would it be if everyone still rode their horse to work or school? I challenge you to do some more research on your own. In what other ways have horses shaped the course of history? What other roles do they play in today's world? I hope you discover some cool facts in your research.
Have a wonderful time celebrating the Month of the Horse! I'm off to see about some doughnuts. Let's hope the Equine Science Center staff is ready to listen to my pitch.
Until Next Time.
Your Friend,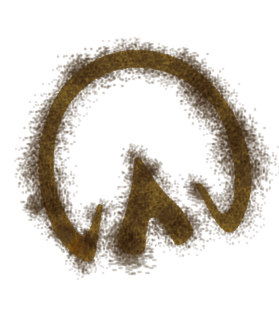 Lord Nelson