Career Exploration: Feed Scientist
Hay Everyone!
As promised, I am back with the next installment in my series on careers in the equine industry. We're still learning about my favorite sector of the equine industry. Yes, that's right it's the feed industry! I never knew so much work went into creating the perfect horse feed. This week features an interview with Dr. Mary Beth Gordon. She's a graduate of Rutgers University and now works for Purina Animal Nutrition.
Lord Nelson (LN): What does your typical day at work look like?
Dr. Gordon: Like a lot of people right now, the majority of my day is spent in front of a computer, on Zoom calls, answering emails and moving projects along. My official work title is Director of Lifestyle Technical Innovation and I oversee a great group of PhDs and scientists that are conducting research and providing technical support for our Lifestyle animal division. The majority of my time is spent working in horse research and new product development, but I also help direct our backyard poultry, SHOW, small ruminant, aqua, deer and private-label dog and cat businesses.
LN: What is your favorite part of the job?
Dr. Gordon: My favorite part of the job is finding new ingredients and formulating diets that I think will truly help animals and be innovative to the marketplace. There are a lot of options out there for horse owners, and I want Purina to be able to rise above all the noise and show how we are different based on our research and how we can help horses through nutrition.
LN: What is your least favorite part of the job?
Dr. Gordon: When you work for a large company that produces feed nationally, it can be quite a few steps to get everything completed and ready to go to market all across the US at once. When we complete our research and find something we want to bring to the market, I get really excited and want to launch it now! But, the reality is, all the set up takes time, and a lot of paperwork, and teamwork and collaboration. And I can get impatient with this part.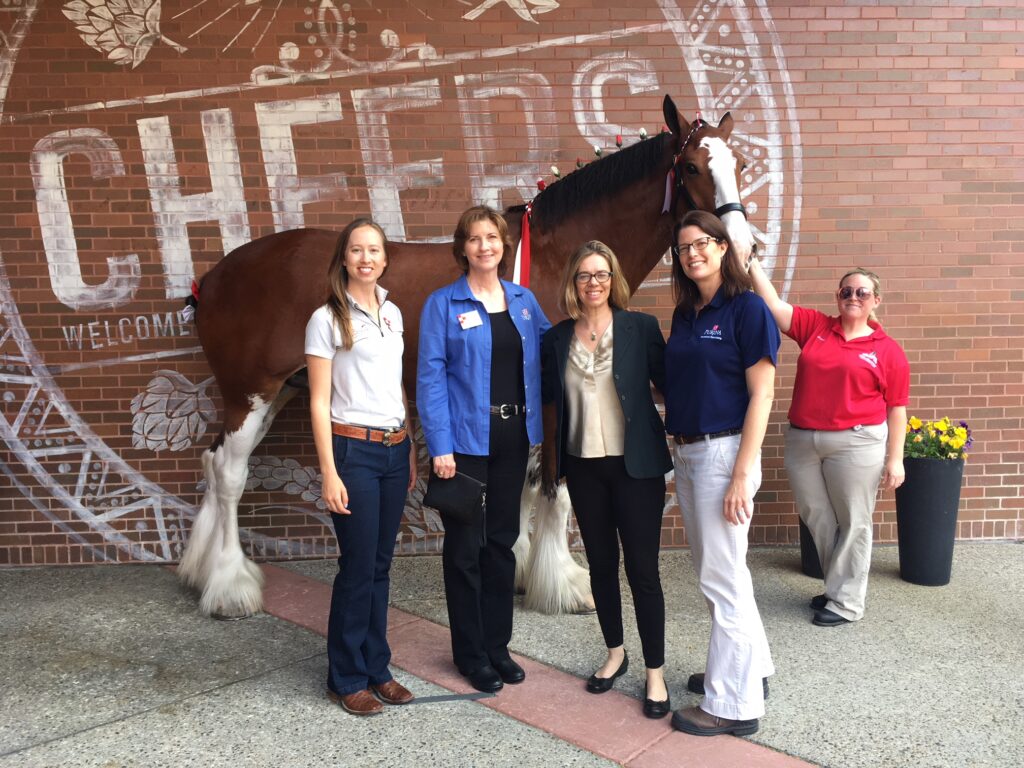 Having a little fun with the Budweiser Clydesdale.
LN: If someone were considering a similar career path, what advice would you offer to them?
Dr. Gordon: My advice for someone who wants to be in the feed industry is to be willing to work hard and be agile. Things change frequently and you have to be able to adapt to that. But I really appreciate a good, hard day's work and I like to hire people that have that same work ethic and drive. Be passionate, be willing to work hard and you will find success in this industry.
LN: What is your most memorable or favorite memory from your time at Rutgers?
Dr. Gordon: I loved the days we were running horses on the treadmill in Dr. McKeever's lab. Everything would be planned out for days or months in advance. The tubes were labeled, the data charts were ready, the lab was set, the horses were in the prep stalls waiting to get going, the calorimetry system was warming up and we played music during the setup to get everyone in a good mood. And then when the horses ran well, and we collected good data and we felt we were conducting exciting research to advance science and help horses, it felt like a great team effort. Those were the best days and I miss them.
LN: What made you decide on a career in the feed industry and how did you establish yourself within this field?
Dr. Gordon: I originally wanted to work in academia and had dreams of teaching students and leading my own lab. But after graduation, my husband was not keen on moving to where academic positions were available, so I started looking at other options in the industry, and a position with Purina was opening up. Once I spent one day at the Purina research farm in Gray Summit, MO, I really wanted to be a part of their company. They even had the same equine treadmill that is at the ESC! I established myself by being willing to dig in, learn and work hard, while always staying true to the same mission that they teach at Rutgers, which is to work towards improving the health and well-being of horses.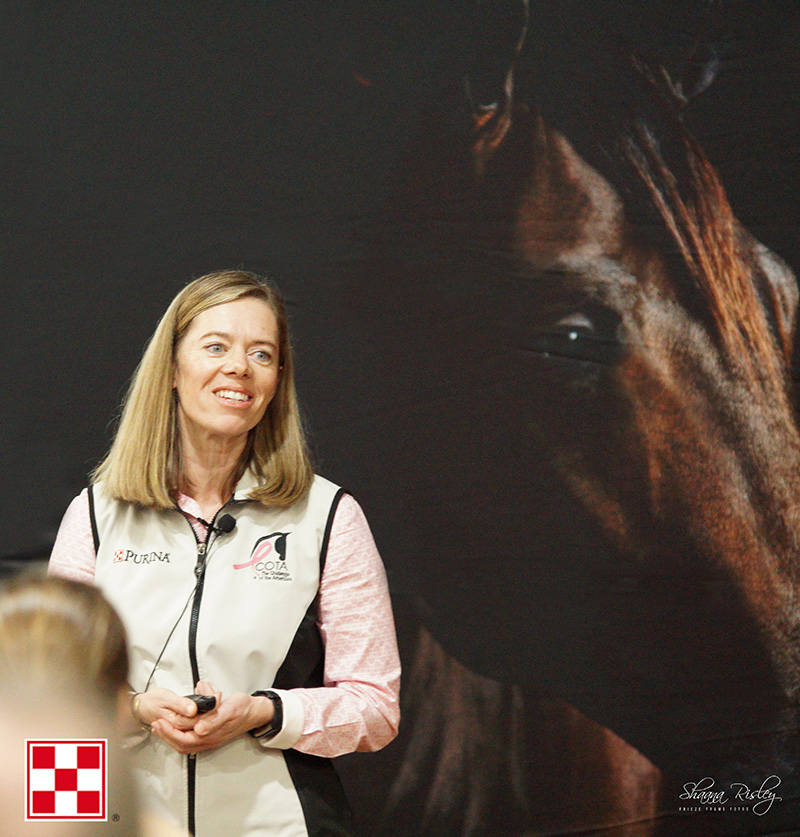 On the job with Dr. Gordon.
LN: How does the work you do contribute to the health and well-being of horses?
Dr. Gordon: I honestly feel like this is always my guiding force in the decisions I need to make in my role at Purina. It can be easy to believe that developing new products will automatically help horses, but for me, I try to go deeper and develop products that people will really see a difference in their animal.
LN: Is there anything I've missed that you would like to share?
Dr. Gordon: Thank you for this opportunity to answer these questions! The ESC is a very special place and I hope the students and those associated with the center realize how unique and beneficial it is to the industry. I am grateful for the time I spent there and the quality of education it provides.
LN: Thank you for taking the time to share your thoughts!
Dr. Gordon: You're welcome!
I hope you've enjoyed our look inside the feed industry! If I were to go back and pursue another career, I just might consider a career in the feed industry. I'm pretty sure I would make an excellent taste tester! There are so many careers available to aspiring equine scientists. I hope you are using this series to help you explore these careers and think about what you might like to do in the future!
Until next time!
Your Friend,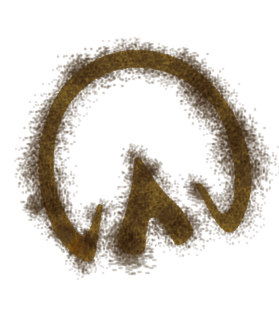 Lord Nelson