Hey Everyone!
I can't believe November is right around the corner. You know what that means, right? The Evening of Science and Celebration is right around the corner. This year the event will be held on a virtual platform. Like everyone else we've had to adapt our programming in order to still bring you the most up-to-date information to advance the health and well-being of horses everywhere. The Virtual Evening of Science and Celebration will be on Thursday, November 12th at 7PM EST and you can join from the comfort of your own home.
Do you know what the best part is? The Evening is completely free to attendees! So, grab your friends and head on over to the registration page. Once you're registered, you'll receive a link that will allow you to access the event on November 12th.
This promises to be one of the best events yet! The Center's very own Dr. Karyn Malinowski will present the keynote address: "Equine Welfare: A New World for Equine Athletes". Having heard the lecture before, I can assure you that it's informative and fun! The evening will also include a special presentation by Dr. Allen Page. He will talk about some of his recent research conducted at the Gluck Equine Research Center at the University of Kentucky. The presentation is entitled "Can We Use a Blood Test to Predict Catastrophic Racing Injuries in Horses?"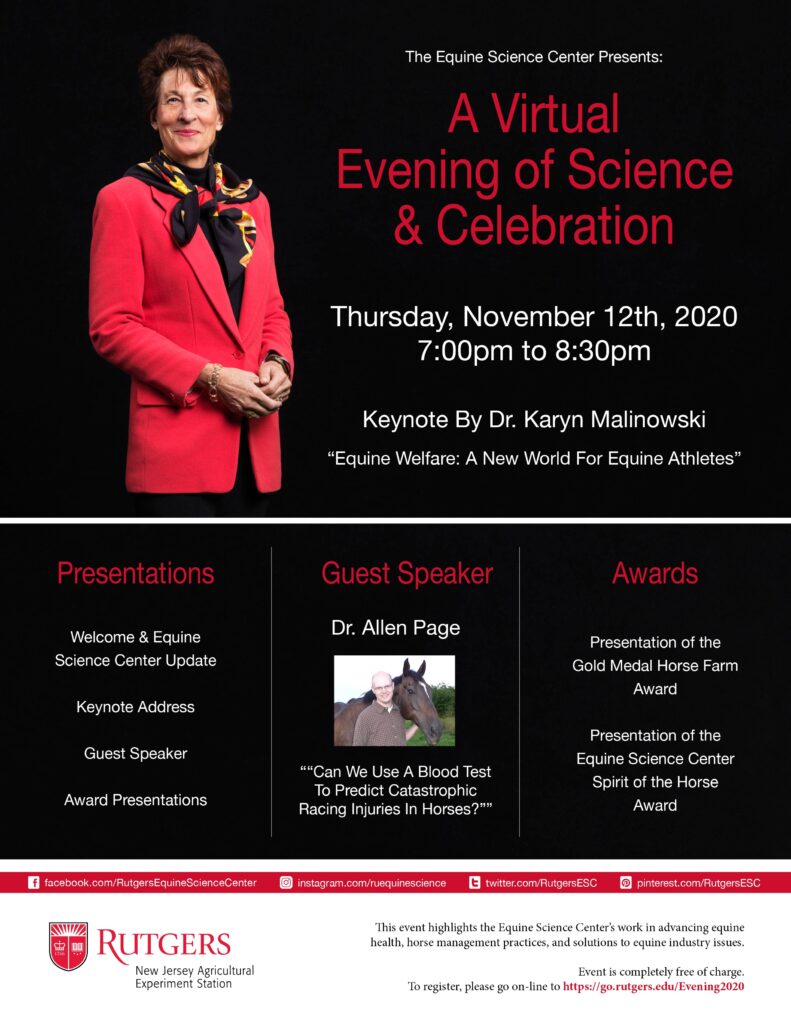 Click on the event flyer to register for the Virtual Evening of Science and Celebration!
As always, the evening will also include an awards presentation. If you attend, you'll learn who received the Gold Medal Horse Farm Award and the Equine Science Center's "Spirit of the Horse" Award this year.
I'm looking forward to having all of you join us on Thursday, November 12th at 7PM!
Until next time!
Your Friend,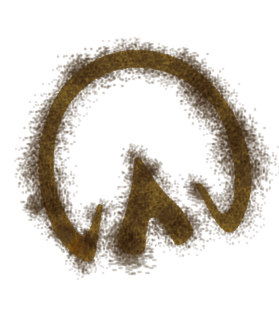 Lord Nelson