Career Exploration: Feed Specialist and Scientist
Hay Everyone!
After a bit of a break, I've returned to my series on careers in the equine industry. The next two blogs will feature interviewees who are from one of my absolute favorite sectors of the industry! You guessed it – the feed industry. Those treats and feed formulations dancing in my head will give me sweet dreams tonight. I tried to keep my drool to myself while conducting these interviews. Afterall, I wouldn't want to appear unprofessional!
Our first interviewee is Dr. Nettie Liburt who works for Buckeye Nutrition. Like many of our previous interviewees, Dr. Liburt is a graduate of Rutgers University. Don't worry. While Dr. Liburt was at Rutgers she spent plenty of time at the Equine Science Center. Keep reading for an inside look at what it's like to work in the feed industry.
Lord Nelson (LN): What does your typical day at work look like?
Dr. Liburt: Well, no two days are exactly the same, but we usually start with a production meeting at 8:30am. This is where we discuss what is happening in the mill that day, if there are any concerns or maintenance happening, new formulas running, etc. We'll talk about some successes as well as any concerns we need to be aware of. I'll often work on some articles for equine publications or a presentation for our sales team or dealers, and confer with colleagues. Sometimes, I'll be called upon by our Customer Care team to help one of our customers with feeding questions. If I'm traveling, I may be supporting our sales team as they visit customers, answering equine nutrition questions and offering feeding solutions. I might also be working on a new formula, or researching a feed additive. Everything we do at BUCKEYE™ Nutrition is based in science, so I'll often put things to the test. It's never a dull moment!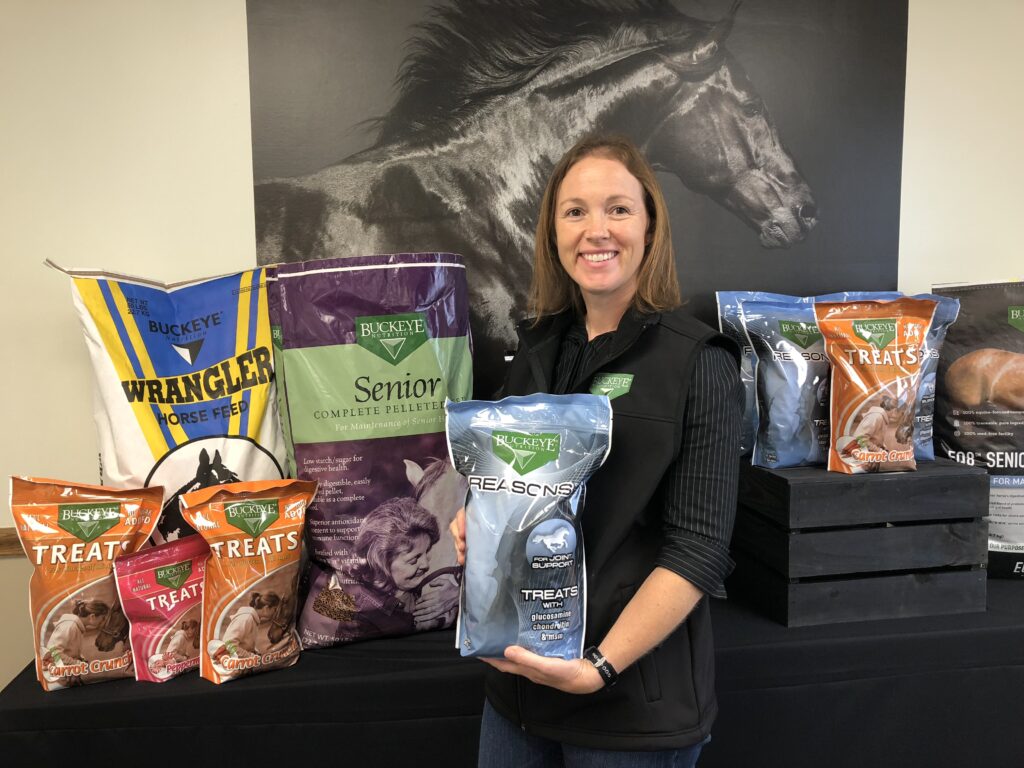 Dr. Liburt on the job.
LN: What is your favorite part of the job?
Dr. Liburt: By far my favorite part is getting to create new recipes for horse feed! My own horse now eats a feed that I was the lead formulator on, and I got to be a part of the project from the market research to the test run of the recipe to the actual launch and delivery to our customers. It's awesome! Even better, when I hear from our customers about how well their horses are doing on the feed, it's very rewarding.
LN: What is your least favorite part of the job?
Dr. Liburt: My job typically (in non-pandemic times) involves a lot of travel. While I enjoy the privilege of seeing places I wouldn't otherwise have been to and meeting our dealers and customers, frequent trips to the airport and being away from home can get stressful. Fortunately, Mars, Inc. (the parent company of BUCKEYE™ Nutrition and Mars Horsecare) is very aware of how travel stress can affect associates, and has lots of programs to help maintain health and energy before, during and after travel. It certainly takes much of the stress out of the process! They also make sure that travel isn't negatively impacting personal life as well, something not a lot of companies take the time to do.
LN: If someone were considering a similar career path, what advice would you offer to them?
Dr. Liburt: Network, network, network! Start with a favorite faculty member, or even a fellow student. Keep in touch with your contacts at Rutgers! Talk to everyone you can find who may be able to give you advice. I was often put in touch with people who guided me and took the time to answer my career questions. People you know will lead you to other contacts, so don't be shy and ask questions. Ask for an appointment to chat by phone or online, and seek out leaders in the field by attending industry conferences. Talk to academics and industry people to get a broad perspective and help you with your ideas and questions. Most people are more than happy to talk with you.
LN: What is your most memorable or favorite memory related to your time at Rutgers?
Dr. Liburt: Oh there are so many stories here….from braving the basement of Bartlett Hall at 2am to check on an assay to shoveling snow out of the Equi-Cizer™ for a fellow student's research project – that was before it got a roof!! (OK, not my favorite memories there.) But seriously, my favorite memory is of each and every mare that was in my study. They have such amazing heart – they allowed me and others to learn to take blood, place a catheter, and they showed us how it's done on an equine treadmill! I will never forget the first time I saw a horse on a treadmill – I was amazed and thrilled. I gained such an appreciation for the heart, willingness and strength (as well as fragility) of the horse, and for that I am truly grateful. Sort of a fun thing here… I do remember at the end of one study, I brought a bunch of carrots for the mares. They aren't used to getting treats, especially since when they are on study their diets are carefully controlled. Maggi was not sure what to make of the orange sticks, but once she figured it out she could not get enough! It was adorable. On top of that, when I finally defended my dissertation, it was very empowering. If you can do that, you can do anything! It's scary, it's intimidating, but you work hard for it and you're ready for it and it's an amazing accomplishment. Rutgers taught me to ask questions, not take everything at face value, and that if you're determined to do something, you can.
LN: What made you decide on a career in the feed industry and how did you establish yourself within this field?
Dr. Liburt: I actually went into Rutgers wanting to pursue physical therapy for horses. At the time, the field was very small, and Equine Exercise Physiology was the best way I thought to do it. As I became involved in other research projects and in my classes, my attention really turned to nutrition. A fellow grad student went on to work for a major feed company and she seemed to love it – we are the same age, but she finished her education a few years before I did. I really wanted to focus my PhD work on a combination of exercise physiology and nutrition, which I did. I met the authors of a few of my textbooks at conferences, asked my friends and colleagues if they would introduce me to people they knew who might have advice, and I had a lot of conversations with a lot of experienced people. It truly helped guide me. I remember asking Dr. Ray Geor, a "rock star" of equine nutrition, to be on my committee, and I was so nervous. But he was so nice and helpful and was a wonderful mentor! When people know what you are looking for, they are often willing to help. You just have to ask! So, it was an interest that grew with my studies, and subsequently led me to the feed industry. It just seemed like there were so many interesting opportunities, and so far I haven't been disappointed.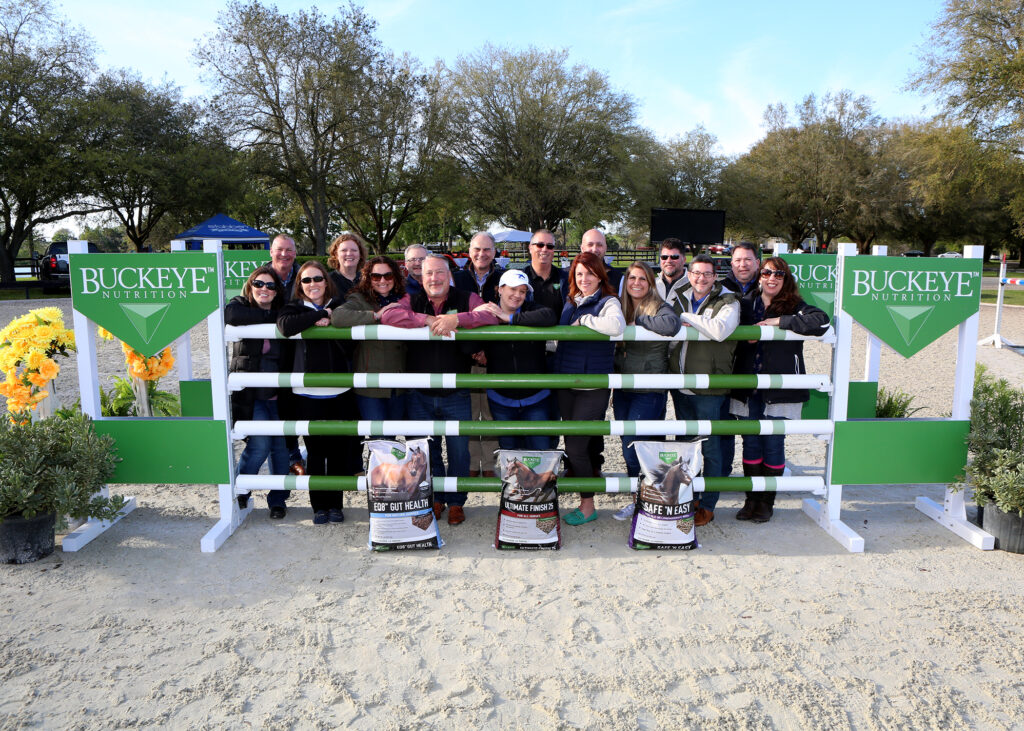 Dr. Liburt with her team.
LN: How does the work you do contribute to the health and well-being of horses?
Dr. Liburt: When I interviewed for my jot ab Mars, one of the first things I heard was their purpose; "To make the world a better place for horses." This is what I have always wanted to do in any way I could, and I knew I had to be a part of that team of like-minded people. Fortunately, they felt the same! My job involves creating healthy feed with ingredients and nutrients that are backed by scientific research. If science doesn't provide evidence for it, we don't use it. We don't follow trends or the latest craze unless it is legitimate. In addition to that, the company as a whole is dedicated to making the safest, healthiest feed possible. We have very strict standards (the highest in the business) regarding our ingredients, or testing, our quality control. Our mill is medication-free, reducing a serious health risk to horses. To be part of this team is to help make the world better for horses by providing the best nutrition we can to support a healthy life!
LN: Is there anything I've missed that you would like to share?
Dr. Liburt: In summary, don't be afraid to talk to people. If you attended a webinar or a talk or a conference, and the speaker sparked your interest, reach out to them! They may not have time to chat on the spot, but exchange contact info (always have cards with you!) and make an appointment to connect later. Go ahead and email the author of the paper you read that really held your interest. Ask your professors. Ask if they have any former students who may be able to give you advice – we will!! Without Drs.' McKeever and Malinowski (whose words still haunt, I mean, guide me!) encouraging me and helping me all the way, I may not have made it through. They've always got your back if you're willing to work hard! Even after I graduated, Dr. Malinowski helped me through a very difficult time professionally and I'm forever grateful to her and everyone at the ESC. One last thing – if you're going to have to work 40+ hours per week, you should at least like what you do. I'm fortunate to LOVE what I do. You owe it to yourself to seek out opportunities and gather all the information you need to help you decide on which path to follow. And if you're not sure, just start with what sounds like it might be fun or interesting and go from there. Good luck!
LN: Thank you for your time Dr. Liburt!
Dr. Liburt: It was an absolute pleasure Lord Nelson.
I hope you guys enjoyed reading Dr. Liburt's interview and the glimpse she provided of life as a professional in the feed industry. Stay tuned for our next installment which will feature Dr. Mary Beth Gordon, another feed industry professional.
Until next time!
Your Friend,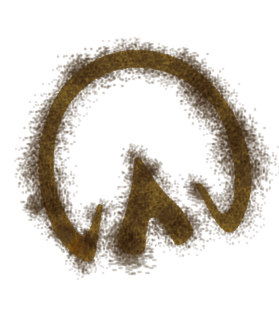 Lord Nelson