Hay Everyone!
I've been busy supervising my two-legged friends at the Equine Science Center to make sure they have the correct supplies for Thanksgiving. As you might guess, my menu for the day includes some sugary doughnuts! Some of the traditional Thanksgiving foods have me turning my nose up, but any holiday that includes food is a win for me. You all know food is one of the most important things in my life, which makes Thanksgiving one of my favorite holidays. This year, though, Thanksgiving feels especially important. I think we are all in need of a day to sit down and count our many blessings.
Some of you may wonder how I can tell you to count your blessings and offer thanks for those blessings when this has been such a hard year. It's true. This year has been hard on all of us, however, I'm sure all of us can come up with at least some things we are thankful for. If you have a horse out in the pasture or another four-legged friend running around, then you've found the first item on your list of blessings. I would like to challenge you to sit down and write up a list of all the things you are thankful for before you dive into the Thanksgiving feast. I would also encourage you to take the time to reach out to any people or animals that might appear on your list to tell them why they made your list of thankfulness.
I know my friends from the Equine Science Center (two-legged and four-legged) will make my list of thankfulness this year. Afterall, they keep me supplied with doughnuts all year round! I'll be thinking of you as I celebrate Thanksgiving this year! I hope your list of thanksgiving is a long one!
Happy Thanksgiving!
Your Friend,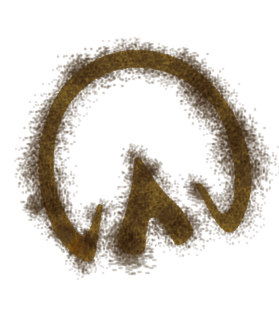 Lord Nelson