Happy Holidays!
The holiday season is upon us once again. As usual, I suggested to my friends at the Equine Science Center that we make a fun video for the holiday season. I thought we would be making treats once again. Last year was one of my favorite years because I got to taste test all the holiday horse treats! Turns out my friends at the Center had a different idea in mind for this year – holiday horse wreaths. Now, I was a little skeptical to begin with. I can't eat a wreath. I believe good food is one of the best parts of the holiday season. Turns out, though, wreath making can be fun! Grab your crafting supplies and join us in making your very own holiday horse wreath!
Want to see how our wreaths at the Equine Science Center turned out? Well, take a look at this video. We'll walk you through the wreath making process and have a little fun along the way!
Wow! That looked like fun. In case you missed the finished products, you can check out the photo gallery below. Unfortunately, my hooves aren't made for crafting. I got kicked out after I tried to eat the garland. (I mean it was green and looked tasty. I was told it would be bad for my digestion, though.)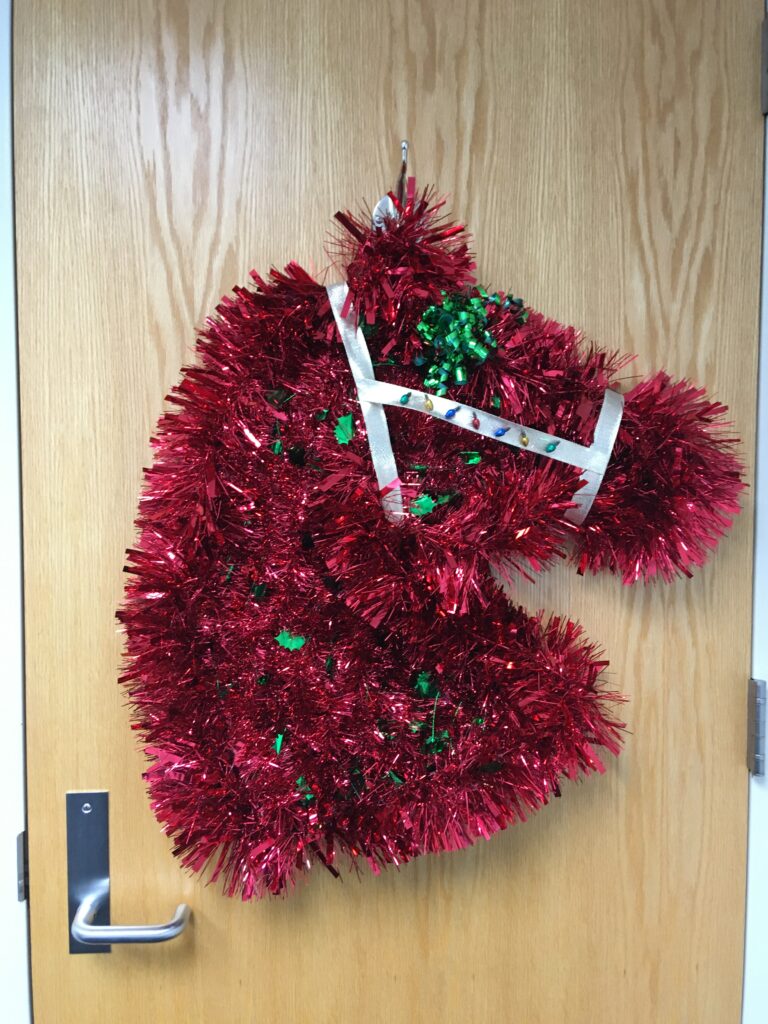 In case you missed it, the full instructions and list of supplies can also be found below.
Even if you don't take time this holiday season to have some fun while crafting, I hope you do take time to enjoy your friends and family! All of us here at the Equine Science Center wish you a warm and wonderful holiday season!
Happy Holidays!
Your Friend,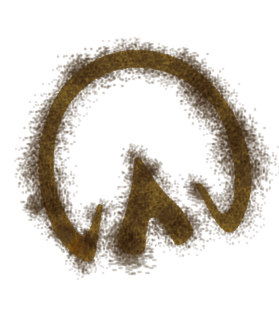 Lord Nelson