Hay Everyone!
Boy! This winter and spring are a busy time for the Equine Science Center. I've been having to sneak in a few extra naps and doughnuts to keep my energy up. As you know, we're finishing out our series of Virtual Horse Management Seminars focusing on equine nutrition. The next big event on our calendar is the 2023 New Jersey Equine Industry Summit. The Summit will be Thursday, March 16th at the Cook Student Center in New Brunswick, NJ.
Equine leaders, professionals, veterinarians, educators, owners, and enthusiasts from the tri-state area are invited to attend this event. The Summit will kick-off at 10AM and is scheduled to conclude at 3PM. The event is free to attendees, but you do have to register. You can register at https://go.rutgers.edu/2023NJEquineIS. I would recommend you register as soon as possible because the first one hundred fifty registrants will get a gift card to Rick's Saddle Shop and a Visa gift card as a thank you for registering early!
The Summit will focus on the challenges and issues facing the equine industry and how to move forward in this landscape. The keynote presenter will be Dr. Jill Stowe, professor and director of undergraduate studies at the University of Kentucky, addressing the "Economic Analysis Of Equine Operations: Reducing Costs For Horse and Horse Farm Owners." The Summit will also feature breakout sessions focusing on specific aspects of the equine industry. These breakout sessions will include horse health, the future of racing, land use policy, environmental stewardship, the integrity of equestrian sport, and industry sustainability by engaging youth in equine activities and leadership roles.
The highlights of the Center's recent needs assessment for the equine industry will also be presented. Dr. Alisa Herbst, Post-Doc with the Equine Science Center, has been instrumental in developing the assessment and analyzing the results. If you haven't already met Dr. Herbst, the New Jersey Equine Industry Summit will be the perfect place to do so. Dr. Herbst recently completed her Ph.D. at the University of Kentucky's Gluck Equine Research Center. She worked under the guidance of Dr. Amanda Adams, a frequent collaborator of ours. Dr. Herbst's research focused on immune function and muscle atrophy in older horses. She plans to continue this line of research here at the Center and in her future career. I can't wait to report back on her research in the future! We have certainly kept her busy since she joined us last summer. Be sure to introduce yourself to her at the Summit.
I hope to see many of you on March 16th! Remember to register at https://go.rutgers.edu/2023NJEquineIS.
Until Next Time!
Your Friend,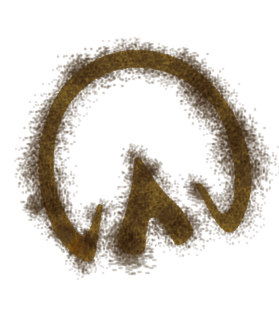 Lord Nelson