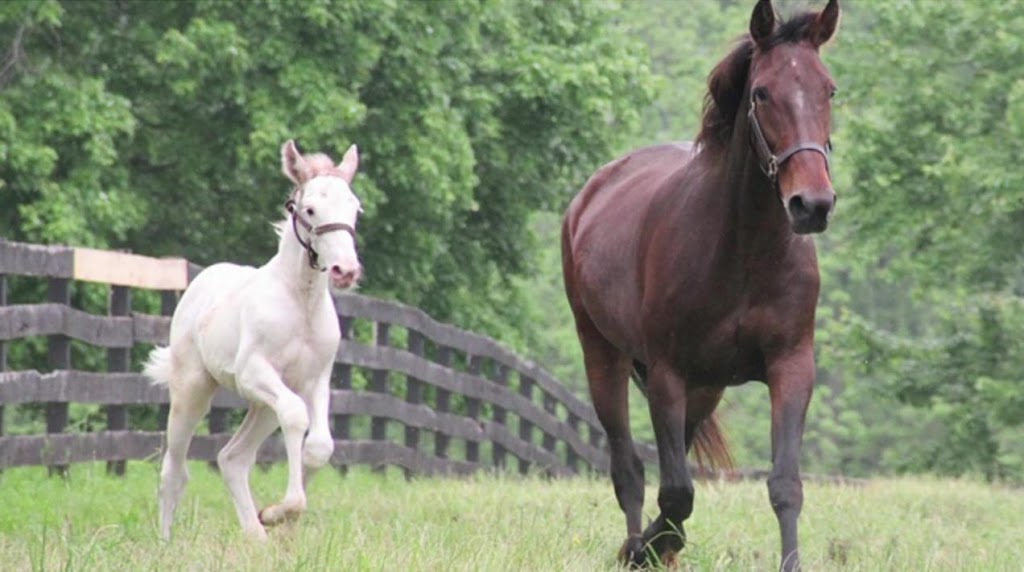 It's a bird! It's a plane! No, it's…a white Standardbred colt?! You heard it straight from the horse's mouth folks, an unusual occurrence in the horse world happened at Fair Winds Farm in Cream Ridge, New Jersey about a month ago with the birth of a white Standardbred colt! Everyone knows the significance of odds when it comes to horse racing, but the chances of a white Standardbred are so slim that it hasn't happened in nearly 15 years! The unique color comes as a result of a gene mutation; most Standardbreds are usually dark bay, with an occasional grey or chestnut. So I guess you can say this little guy is anything but "standard"!
The unusual colt, which was the product of two bay parents, came as a result of a spontaneous gene mutation. Although the foal is nearly entirely white, he does have a small sprinkling of chestnut color between his ears and the head of his tail. If the little guy has a prosperous racing career and becomes a commercial sire, you could be seeing more of these genetic wonders on the track!
Did you know the Rutgers research herd has its own "white horse"? I mentioned my new friend a few blog posts back, and now he finally has a name! My boney buddy's name is now RU Wish Bone thanks to a young fan of the Rutgers Equine Science Center! And much like my skeleton friend, a naming contest is being held for the white Standardbred colt as well. Suggestions for a name can be posted to his very own Facebook page  (hey, I guess I'm not the only horse that's gone viral!) and while you're there, head over to www.esc.rutgers.edu/fb and "like" my friends at the Equine Science Center!
That's all for now folks…my stomach is grumbling and for some reason I have the strangest hankering for a powdered doughnut! Hmm…
Your hungry friend,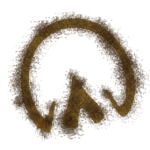 Lord Nelson