Hay Friends!
I know I mention my friends at the Rutgers Equine Science Center pretty frequently.  I mean, they are the ones who have made me into an internet celebrity after all!  But now YOU can have a chance to meet my friends and find out what the Rutgers Equine Science Center is all about IN PERSON!  Ever want to see a horse run on a treadmill?  Or maybe you'd like to explore the real Ryders Lane Farm that's featured in the ever-so-popular "Fun on the Farm" game on the Equine Science 4 Kids website? Well now's your chance!
The Rutgers Equine Science Center is hosting two Open Houses in July.  The first Open House is at 1:30 pm on Wednesday, July 11; the second is scheduled for 10:00 am on Wednesday, July 25.  Both events will take place at the Equine Exercise Physiology Laboratory on College Farm Road on the George H. Cook Campus in New Brunswick.
Karyn Malinowski, director of the Equine Science Center, will welcome guests and explain why horses are excellent animal models to study and what type of research is conducted at the Center.  Guests will also have an opportunity to experience the thrilling demonstration of a horse galloping at full speed on the 21-foot equine treadmill.  Always a crowd favorite, the demo is sure to get your adrenaline-pumping and heart-racing!
Attending an Open House is a great way to keep your mind stimulated while school's no longer in session; it's learning made fun!  (And did I mention it's FREE?) Please register in advance by calling the Equine Science Center at 848-932-9419 or emailing Tiffany Cody at cody@aesop.rutgers.edu.
Hope to see you there!
Your Friend,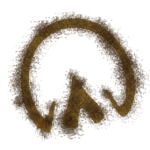 Lord Nelson