Hay Everyone!
The leaves have all turned colors and I see pumpkins everywhere! Fall is definitely here and that means Thanksgiving is right around the corner. As you might guess, Thanksgiving is one of my very favorite holidays because of all the yummy food (mmm, I can already taste the pumpkin pie). Don't get me wrong, I also take this opportunity to be thankful for the many good things in my life. One of the best things to be thankful for this holiday season is family.
I recently discovered my family is even larger than I thought it was! I reconnected with a long-lost cousin in the England. I'm not sure we'll be able to spend time together this holiday season, but I'm definitely visiting him at some point. This discovery led me to do some digging on my family history. Did you know my ancestors hail from the shores of England? Your horse's ancestors also came over from another country. I found out that there were no horses in the Americas when the Europeans first started to settle on this continent. The Europeans brought horses over with them to carry riders, pull carriages, and pull plows. Horses quickly spread across the continent and have thrived here ever since. Maybe you'll discover your horse has relatives in another country and be able to pay them a visit!
Why don't you take a few minutes to thank the special people and horses in your life, especially the ones you get to spend the holiday with? I know I'm thankful for the wonderful staff at the Equine Science Center. They keep me well-fed and healthy. I'm also thankful for the many Equine Science Center sponsors and donors. Without their support, I wouldn't have any food to eat (eek!) and we wouldn't be able to conduct any of our fascinating research.
As you enjoy the comforts of family and food this holiday season, spend a few moments with the special animals in your life. A little extra brushing time with your horse or an extra treat can make this Thanksgiving just as special for your horse as it is for you. Just make sure you choose a healthy treat for your horse, especially if it is insulin resistant or has equine metabolic syndrome.
Until next time!
Your Friend,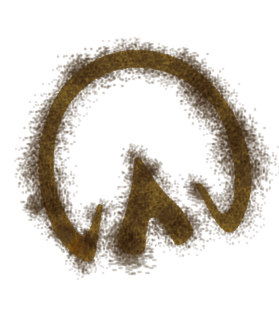 Lord Nelson