Hay everyone!
August 4th marks one of the biggest days in Standardbred Harness Racing: The Hambletonian Stakes! At the Hambletonian (aka the Hambo), horses race in one-mile heats with the purse being one million dollars! That would be a life time of strawberry frosted donuts if I had that kind of money! Harness racing involves only Standardbred horses that compete with a specific gait: either a trot or pace. This is unlike Thoroughbred racing which requires horses to gallop around the track. Harness racing also requires drivers who sit in a small two wheeled cart called a sulky, as opposed to having a jockey on their back like in Thoroughbred races. The Hambletonian Stakes is known as the Standardbred equivalent of the Kentucky Derby!
The Hambletonian Stakes takes place annually at the Meadowlands Racetrack in East Rutherford, New Jersey. At first, it was held at the New York State Fair in Syracuse in 1926. After many location changes, the Hambo was not run in New Jersey until 1981! Fortunately, the Hambletonian Society came to its senses and realized the Hambo should be in a place where the state animal is the HORSE 😉
All of the horses competing are three-year old trotting Standardbreds. To win the Triple Crown of Harness Racing, the driver and horse have to win the Hambletonian, Yonkers Trot, and the Kentucky Futurity. Can you believe only nine horses have won the Triple Crown in Harness Racing Trotters since 1926?? Holy Yonkers! That's a lot less horses than the Thoroughbred Triple Crown! The Yonkers Trot is held in Yonkers, New York and the Kentucky Futurity is in Lexington, Kentucky.
One of the many additions to Hambletonian day is the Harness Horse Youth Foundation Final. This is when kids who have won races at various camps during the summer meet to race each other with trotting ponies. It is a fun time, and definitely a part of the day you should also check out!
My two-legged friends from Rutgers representing the Equine Science Center at the 2017 Hambletonian CE Veterinary Conference
Before the big Hambo race, the Hambletonian Veterinary Conference is a two-day event that brings together equine professionals and experts from all over the industry. This conference is the third largest equine vet conference in the world! I sure do hope they have plenty of snacks and treats for all of the two-legged folks who attend! The first day involves educational wet labs, which allow attendees to improve their techniques and practice with new technologies during veterinary procedures. The second day is jam packed with educational seminars with topics ranging from regenerative medicine to infectious diseases! The second day is not only for veterinarians, but also for people interested in learning more about horses! Hopefully all my friends from the Equine Science Center will come back with plenty of new knowledge and bring me treats to try from the conference!
Until next time!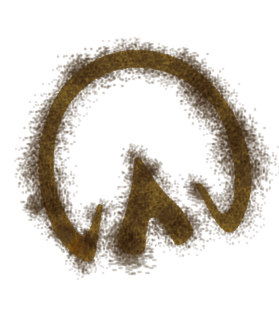 Lord Nelson