Hay Everyone!
Welcome to 2022! I hope you all had an enjoyable and restful holiday break. I certainly did. I spent lots of time dozing in the sunshine and munching on tasty treats (including some hot doughnuts). Do you remember what I wrote about in my last blog post? If you're having trouble remembering, I can give you a hint. It was all about my New Year's Resolution! If you took my advice and incorporated education into your resolution or goals for the new year, I have the perfect opportunity for you!
The annual Horse Management Seminar is fast approaching! As always, this event provides the perfect venue for learning new things. This year the Horse Management Seminar will be hosted in a virtual format over three Tuesday evenings: February 8th, 15th, and 22nd. Each evening the event will start at 6:30PM and conclude at 8:30PM. These virtual events will preserve what I think is the best part of the event: the Ask the Expert Live! This portion of the event will be held at the end of each evening. You'll have a chance to ask the speakers any questions you may have on the topic for the evening!
This year's overall theme is Recent Advances, so I'm sure you'll be learning all sorts of new things. Sounds like I'll be right on the cutting edge of knowledge after attending the Horse Management Seminar! February 8th will cover recent advances in veterinary medicine with an emphasis on equine diseases and rehabilitation and conditioning. Drs. Mark Crisman and Sarah Gold will be the presenters for the evening. Drs. Samantha Brooks and Amanda Adams will present on genomics and equine metabolic syndrome on February 15th. The last evening will feature Dr. Weinert-Nelson, a recent Rutgers graduate, and Anna Draeger. February 22nd will probably be my favorite evening because the speakers will be focusing on equine nutrition! You all know anything nutrition related causes my ears to perk up. What else can I add to my diet?
If one or more of these topics interests you, you'll want to make sure you register for the event as soon as possible. You can reserve your virtual seat today at https://go.rutgers.edu/2022HMS. You can also check out the flyer for more details on the event and the registration link!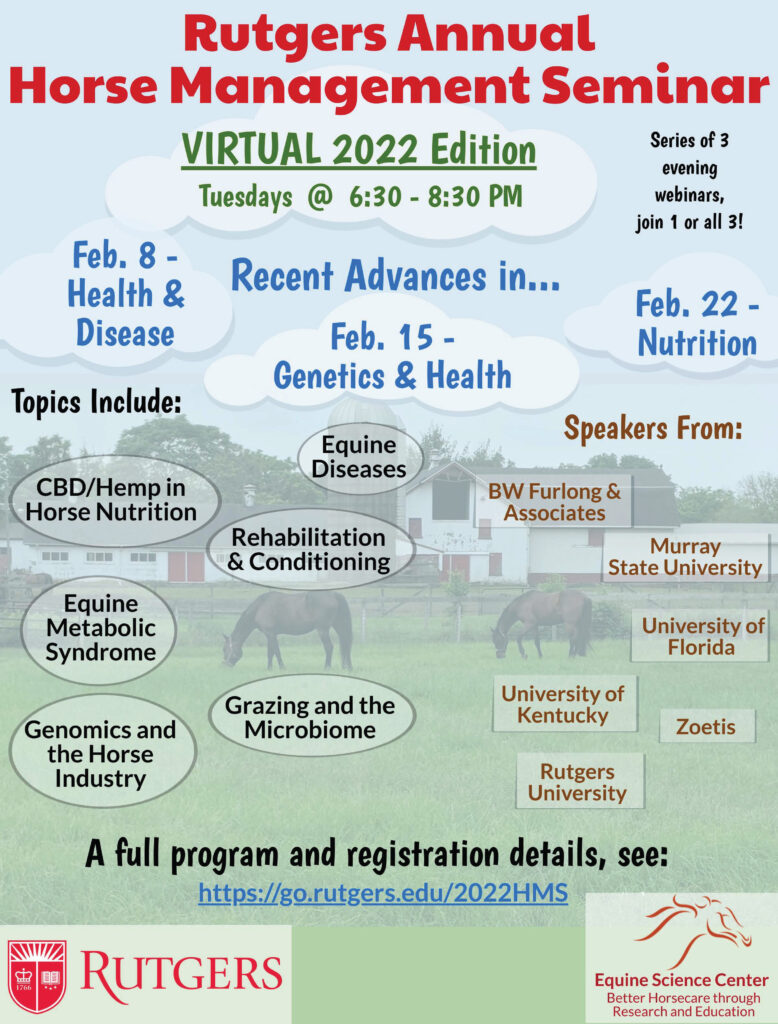 Click the image above for a PDF of the flyer.
I hope to see you in February for one or more evenings of the Virtual Horse Management Seminar! Happy learning until then!
Until Next Time.
Your Friend,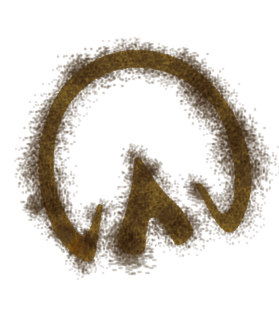 Lord Nelson