Hay Everyone!
Whew, it feels like summer is here. I've been hanging out under the shade tree by the water trough these last few days. Warm weather always makes me sleepy and a doze in the shade is the perfect cure for those droopy eyelids! Summer brings more than just naps under the shade tree, though. It also brings the Equine Science Center's Annual Summer Showcase! This year we'll welcome you through our front doors on Thursday, July 13th. As always, the event is free, but we do ask that you register ahead of time. You can register at go.rutgers.edu/ESCShowcase2023.
Make sure your friends register too because you'll want them to come with you! I think the Summer Showcase is one of my favorite events. (The folks at the Equine Science Center pointed out that I say this about all our events!) Anyway, the Summer Showcase is one of my favorites because you get a behind the scenes glimpse of the research we do at the Equine Exercise Physiology Laboratory.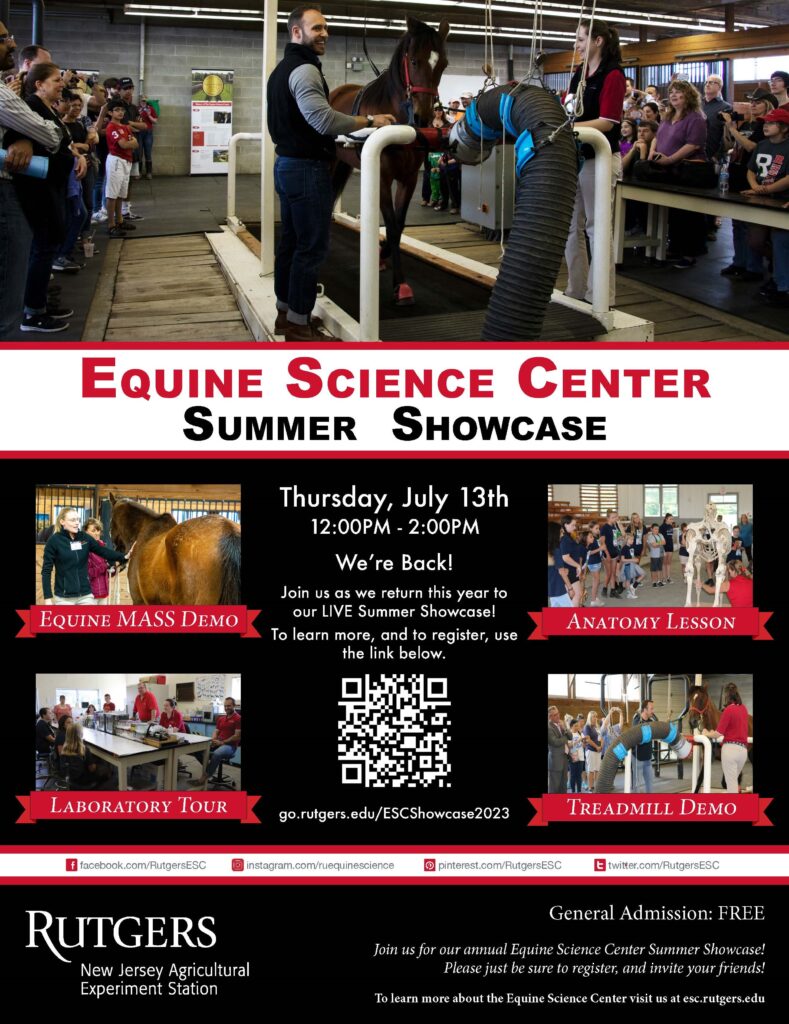 Click on the image for the event flyer and registration link.
This year Dr. Alisa Herbst, our Postdoctoral Associate, will give you a demo of (and maybe let you practice using) the muscle atrophy scoring system (MASS) she and her colleagues developed. She plans to continue using this tool in research studies! I've heard RU Wishbone might make an appearance. This cool horse skeleton allows you to learn all about the equine skeleton and other aspects of anatomy. Of course, you'll also get a tour of the lab and get to see one of my friends run on the treadmill!
I can't wait to see all of you on Thursday, July 13th at noon. Make sure you and your friends remember to register at go.rutgers.edu/ESCShowcase2023.
See you soon!
Your Friend,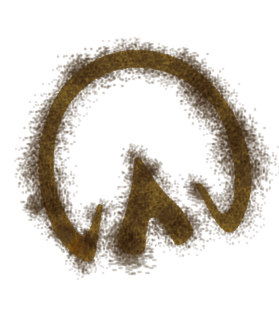 Lord Nelson