Hay Everyone!
This summer is already flying by! The Month of the Horse is halfway over. I hope you enjoyed New Jersey Equestrian Safety Week and were able to purchase some new safety gear! With July quickly approaching, that means the annual Summer Showcase is also quickly approaching! Join us on Wednesday, July 13th for a fun and educational day on campus. We are back in-person this year. Yippee!!
The event begins at noon and will finish at 2PM. Registration is required for the event, even though it is free to attend! You'll want to go ahead and reserve your spot by registering here.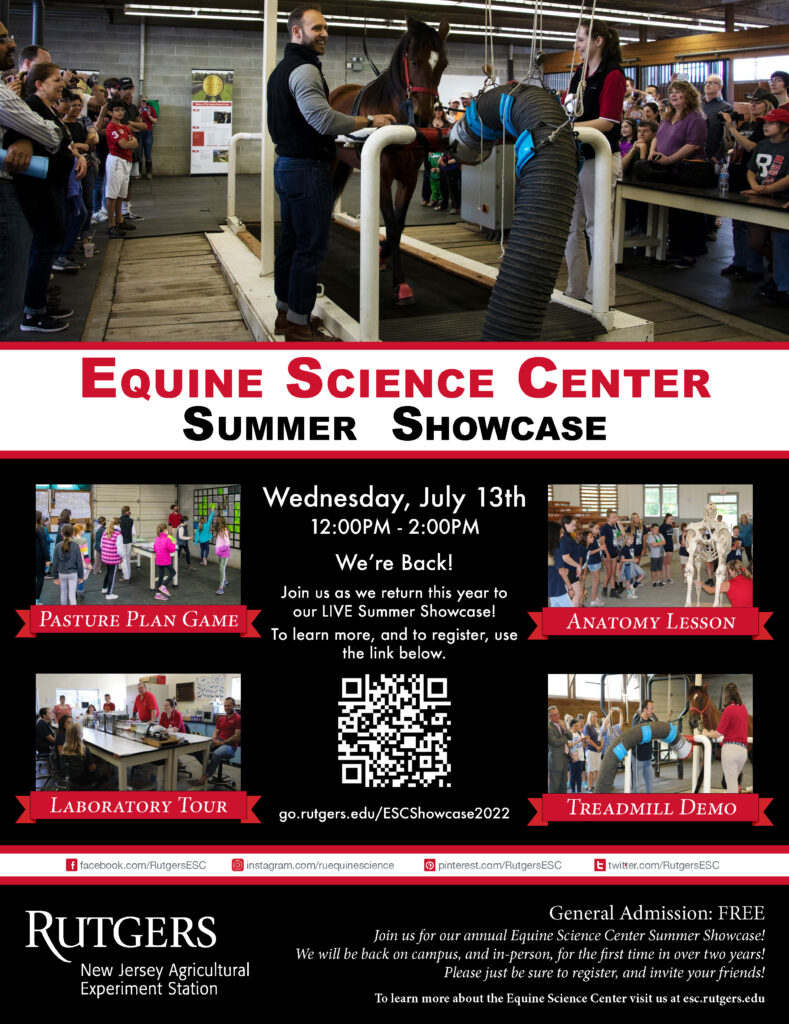 Click the image for more information about the Summer Showcase.
As usual, the event will start with a brief welcome which is followed by a treadmill demonstration. My four-legged friends in the research herd have been busily preparing for the demonstration. I'm sure they'll wow you with their impressive display of speed and strength!
The day doesn't end there! There will be three other activities for you to look forward to. The first will be a session on equine anatomy with RU Wish Bone, our life-sized horse skeleton. You'll be able to test your newly learned knowledge out with a fun game: "Horse Legs – RU a Skeletal Expert?". I can't wait to put my knowledge to the test. I'm pretty sure I'll be able to beat all of you! (I was told to take this out because it sounds boastful. I think it's the truth, so I'm leaving it in!)
You'll also be offered the opportunity to learn about rotational grazing and how to incorporate this best management practice into a horse farm. A game is the perfect way to solidify your knowledge while having a little fun. You'll be able to try your hand at our "Pasture Planning" game and see how well you would fare as a farm designer and operator.
Finally, you'll get to take a tour of the Equine Exercise Physiology Laboratory. This tour will include an update on all our latest research. You'll get to see some of the equipment in action and try your hand at being a researcher with a demonstration entitled "Don't Sweat the Small Stuff" .
Are you excited about attending the Summer Showcase after reading that description? I certainly am! Don't forget to register for the event. I look forward to welcoming you to campus on Wednesday, July 13th at noon!
Until Next Time.
Your Friend,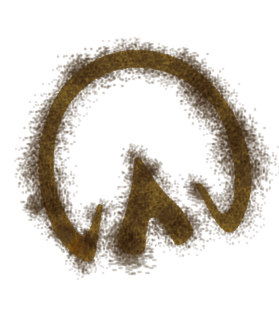 Lord Nelson