Hay Everyone!
I can't believe it's already November! I hope y'all know what that means: it's time for the annual Rutgers Equine Science Center Evening of Science and Celebration! Everyone is invited to join us at my favorite event of the year. Make some room in your calendar on Thursday, November 9th from 6:00 to 9:00 PM. You can register for the event by going to https://go.rutgers.edu/Evening2023.
Are you wondering what this event is all about? I've certainly got some answers! The Rutgers ESC takes this time to showcase all kinds of new research and present a few notable awards. The keynote speaker this year is Dr. Jessica Leatherwood from Tarleton State University. Her research is focused on the influence of diet and training methods on the joint health of young performance horses. Her goal is to help reduce the risk of musculoskeletal injuries and ensure that these equine athletes are able to compete and stay healthy throughout their lives. I know I'll be listening in on this presentation!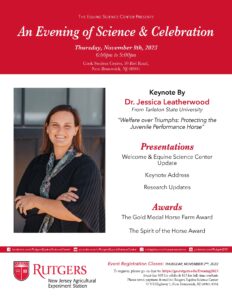 (Click the flyer for more details about the event and to register.)
In addition to the keynote presentation, you'll have the opportunity to hear some news from the Equine Science Center including updates on recently completed and ongoing research. We'll close out the evening with the presentation of The Gold Medal Horse Farm Award and The Spirit of the Horse Award. It's always a fun part of the evening to see people who work hard in the horse industry get recognized for their efforts.
Can't wait to see everyone there! Don't forget to register at https://go.rutgers.edu/Evening2023. (If you can't make it to the in-person event, be sure to still register for the online webinar!)
Until next time.
Your friend,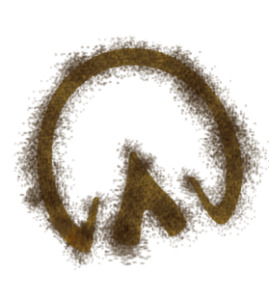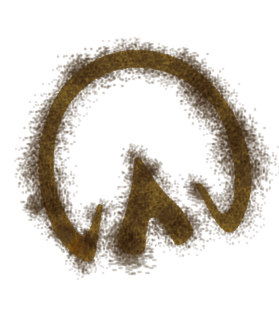 Lord Nelson