Summer is just around the corner and I'm sure you've probably started planning some adventures over break. But just because school's out it doesn't mean that you should put your brain on a shelf! Summer camps are a great way to have fun while learning new things at the same time…especially when they involve horses!
Have you ever been to the Meadowlands Racetrack or Freehold Raceway and wondered what goes on behind the scenes of harness racing? Although it's not necessarily my forte, some of my best buddies, including Hugme Christi, are harness racehorses and I know that there's a lot of hard work and dedication behind every race held. One of my friends here at the Equine Science Center let me know about a great opportunity for young people hosted by the Harness Horse Youth Foundation. Participants at the week-long camp will be responsible for exercising, caring for, and even racing their own Trottingbred horse. A Trottingbred is a pony-sized horse that is a cross between standardbreds and ponies, and races on either a trot or a pace – Who knew! Dr. Karyn Malinowski, director of the Center, will also present a workshop about my favorite topic: Equine Science 4 Kids!
The camp runs from July 26th through the 30th from 7:30 am to 4:30 pm at Gaitway Farms in Englishtown, NJ. If you're between the ages of 12 and 14 and this sounds like something you would be interested in, log on to www.HHYF.org to sign up!
Next week, my friends at the Equine Science Center will be in Murfreesboro, Tennessee for the Equine Science Society symposium. I'm excited to learn that Equine Science 4 Kids, my favorite place to go on the web, will be presented to the equine science community during the four day conference. Be sure to check out the website to see what the buzz is all about!
Your Buddy,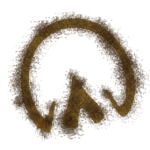 Lord Nelson