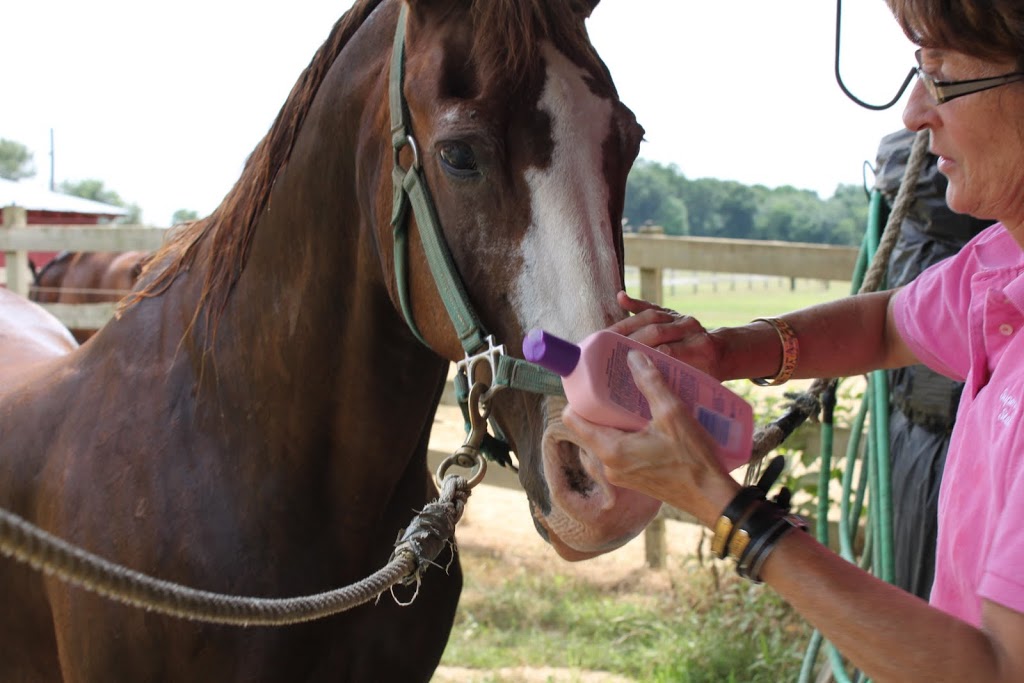 Hello Friends,
You know how important it is to protect yourself from the harmful effects of the sun, but what you probably don't know is that horses can get sunburned and need protection as well. You might be thinking: "Doesn't a horse's haircoat shield their skin from the sun?" While this is mostly true for horses that are dark in color, lighter colored horses (particularly appaloosas and paints) are especially susceptible to sunburn due to the lighter pigmentation of the skin. Horses do not experience the full body burn that humans can get when overexposed, but specific areas of a horse's body are also more prone to sun damage, particularly regions with little hair such as the eyes and muzzle. So what does a horse's sunburn look like? It's very similar to a human's sunburn! Depending on the severity of the burn, there may be a reddish tint to the skin, blistering, and cracking or peeling. Sunburn will be more severe in horses with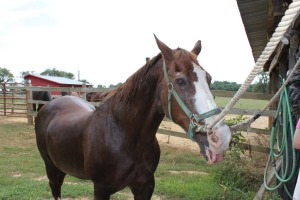 "photosensitivity"; a burn that is enhanced due to chemical imbalances in the body which can be caused by specific forage plants as well as certain medications.
So where can you find horse sunscreen? Good news! The same sunscreen you apply before going riding on a sunny day can also be used to protect your four-legged friends! Make sure you apply it liberally and often to the most vulnerable areas to ensure the best protection. You can even make the process fun by using colored varieties! So what if your horse ends up looking like a clown? It's more important that he is comfortable and sunburn-free…and anyway, it makes for a good laugh! Offering a sufficient shade area in the pasture or turning the horse out at night rather than during the daylight hours are also good preventative measures.
I get a daily dose of sunscreen because of my big white blaze which burns easily due to my pinkish colored skin. I'm happy to wear protection; I'll do whatever it takes to be able to sprawl out and take a cat nap in the sun. In fact, that sounds like a pretty good idea right about now!
Until next time,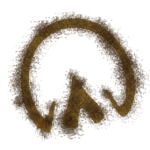 Your Friend Nelson