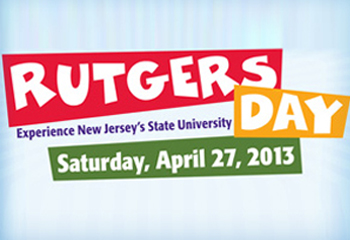 Hay there friends!
It's that time of year again! Students are ending their spring semester here at Rutgers University, some are preparing to graduate, and we are ALL preparing for the GREAT BIG Ag Field Day at Rutgers Day Bash! Are you going to visit the Red Barn this Saturday, April 27th? The festivities kick-off at 10:00, but make sure you're here at 1pm and 2pm. That's when you'll see the main attraction –
HORSES
HORSES ON THE HIGH SPEED TREADMILL!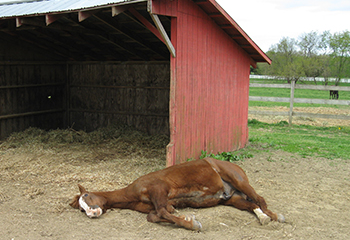 This event is not one to miss! All day at the barn on College Farm Road we will be hosting many fun-filled stations for you to partake in. Upon passing through the gate at the Red Barn, you will have entered into a horse-crazy party! Brand yourself with your love for horses by stopping by the tattoo station where staff will adorn your hand, cheek, or arm with a temporary tattoo in my likeness! Trust me – it's cute!
Next, make your way over to the paddocks where you can meet our "Horse Hero" research mares. Be sure to visit the newest additions to the herd: Felicia, Jolee and Mazel, too! Not only is Mazel participating in a current research study, she is also featured on one of three Equine Science Center T-shirts designs that you can color customize yourself! (For a sneek peek, check the Rutgers Equine Science Center's page on Facebook to see the designs). Stop over at our T-Shirt station to pick your favorite design (or just get all three!) and color it in using fabric markers. After you color your shirt, head over to the barn to see Wishbone, one of our assistant anatomy professors. He's not much of a talker (you'll see why when you meet him in person), but he is still a very unique equine! Then, stick around because you could win a gift basket from our friends at Rick's Saddle Shop and the Equine Science Center right after the treadmill demonstrations!
The coolest part about the treadmill demonstration is that one of the horses running is Snowdrift, who is featured in the new online game "Exercising HorsePower" on Equine Science 4 Kids! Snowdrift is a real mare and she is fast in person and in the game! Play the new Exercising Horse Power NOW, and prepare for all that you will experience during Ag Field Day at Rutgers Day!
Your Pal,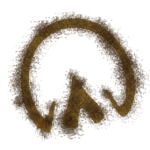 Lord Nelson