Hay Everyone!
I'm back with the final installment in the Back-to-School series. This week we'll look at what it's like to be a veterinary student. Elena Rizzo, a vet student at Michigan State University and graduate of Rutgers University, is our guest this week.
Take the time to watch her interview and see what insights she has to share with us!
Elena certainly agrees with the other students interviewed in the Back-to-School series. Getting involved in STEM (science, technology, engineering, and mathematics) as soon as possible will serve you well in the long run. Not only are you learning valuable subject matter, you are also gaining skills such as critical thinking and problem solving that you can use across a variety of contexts. I have to think that if our undergraduate, graduate, and veterinary student guests all agree that STEM has been an important part of their education, then it must be important!
Did you notice another common theme in the interviews? I did (in fact, I planned it). All of my guests have highlighted the importance of mentors in their journeys. Maybe you should think about connecting with someone who you look up to and admire. Who knows, this person might become a mentor in your life and help you achieve that next goal. Let me tell you. Serving as a mentor is fun! You have a positive impact in someone else's life and help them achieve their dreams.
I also noticed that all of our students stay busy! While getting involved and working hard are important whether you're in college, graduate school, or veterinary school, finding time for fun activities is also important. Elena pointed out how important boundaries and a regular schedule have been for her. These are habits you can start establishing now! You'll be even more prepared when you move on to the next step in your journey.
Elena also talked a little bit about suicide among veterinarians. This can be a frightening topic, but as she pointed out, raising awareness is important. You want to understand all aspects of a career before you decide if it's the right fit for you. If you're considering becoming a veterinarian or pursuing another career in the equine industry, you should contact a professional you trust to talk to about all aspects of the career. It might even be helpful to talk to at least a couple of people to get multiple perspectives.
No matter what your future plans are, I hope you've enjoyed the Back-to-School series as much as I have. I will miss seeing everyone, especially the students and visitors like you, on campus this fall. This series, though, has me excited to once again begin the school year as I see the amazing things our students are doing. Maybe you'll join us as a student one day and be featured in my blog!
Until Next Time!
Your Friend,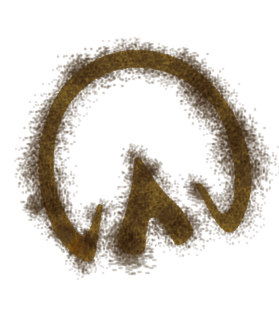 Lord Nelson