Hay Everyone!
Have you seen all these pumpkins sitting on people's porches and in their yards? I've been tempted to stop in to sneak a bite, but I decided that might be a bad idea. I don't want to get in trouble for eating someone's fall decorations! Here at the Equine Science Center, we've been partaking in the festivities! Our students, staff, and faculty gave pumpkin decorating their best effort. Wow! I have to say we have some really creative folks at the center. Check out the photo gallery for some inspiration as you embark on decorating your pumpkin.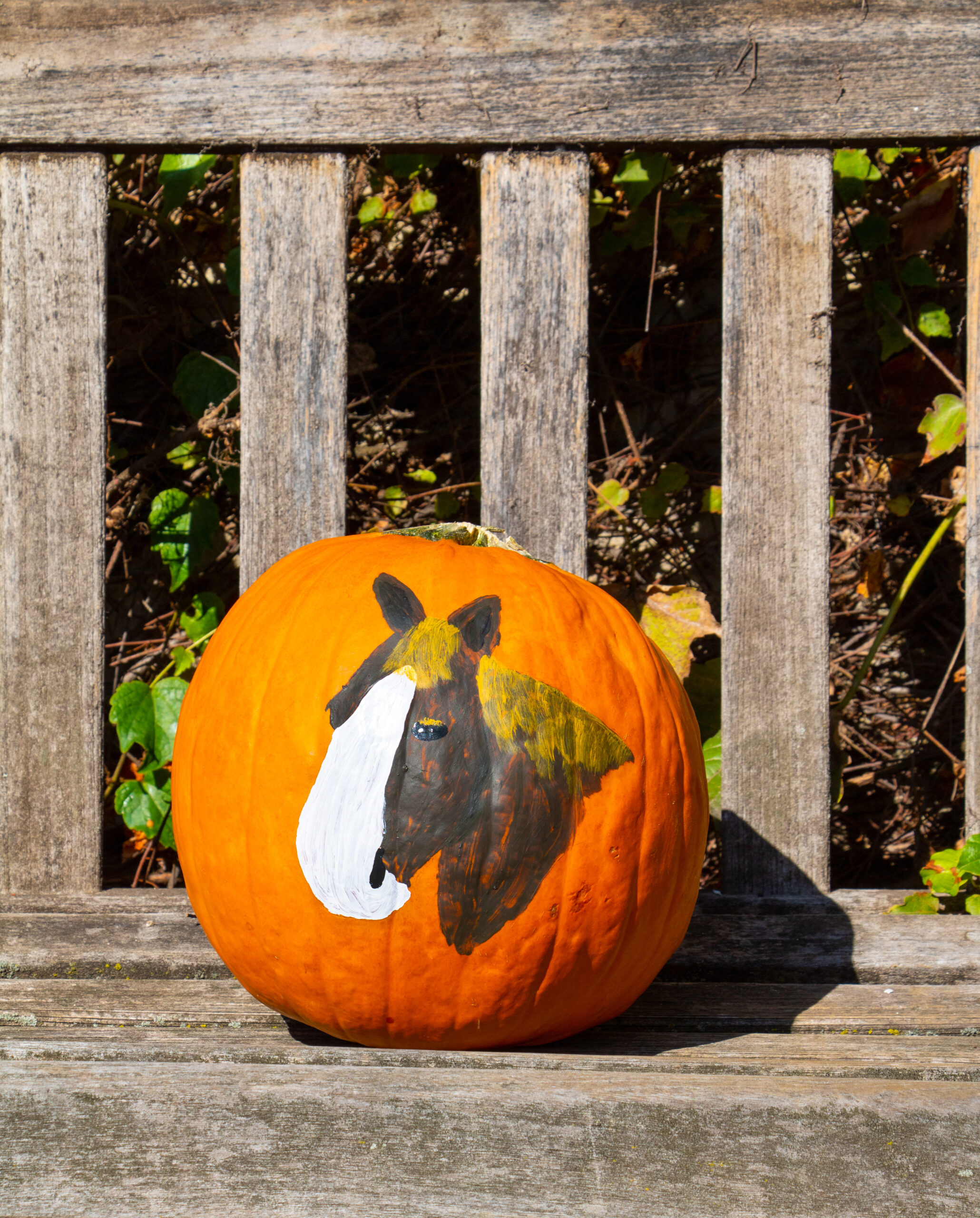 Here's a little inspiration for you as you embark on your pumpkin decorating! You'll notice lots of creativity on display in many mediums including carving, painting, and drawing.
While the decorating is fun and seeing everyone's pumpkins is cool, the aftermath is less fun. What are you supposed to do with all those pumpkins sitting around? It seems like a waste to just throw them away. I have a solution to offer to you this year! What if you composted your pumpkin? If you don't have a compost pile of your own, you can always find a friend who does. Pumpkins are great for composting because they are high in nitrogen (an important element for healthy, growing plants) and break down easily. The best part is that you can then use that compost to grow your pumpkins for next year! You might end up with the best pumpkins on the block! If you used paint or other substances in decorating your pumpkin you may need to wash it off or remove the pumpkin rind containing the paint before composting your pumpkin. You'll also want to remove the seeds before composting, or you'll have pumpkins growing everywhere!
If you're a horse owner, composting should not be a new idea. Horse manure and soiled bedding can be easily composted. This is a great way to manage the manure on your farm, help control parasites, and produce a useful product! If you want more tips and information on composting, you can check out this fact sheet.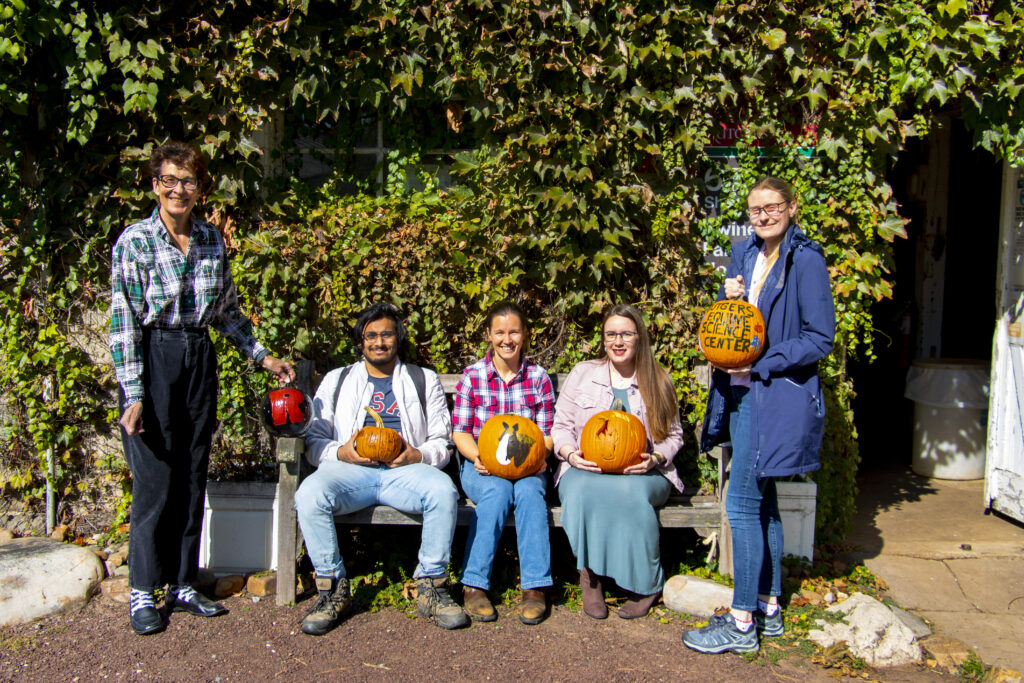 The Equine Science Center staff, faculty, and students showing off their hard work.
So, before you toss your pumpkin into the trash this year, rethink what you're doing. Instead, you should add it to a compost pile whether that's your own or someone else's. I hope you enjoy these fall festivities and your pumpkin decorating!
Happy decorating!
Your Friend,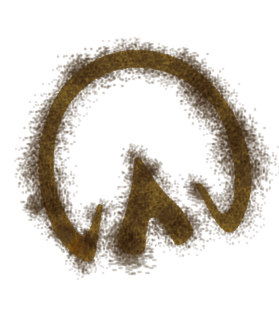 Lord Nelson