Hay Everyone!
As I've meandered around campus and the surrounding neighborhoods in the past weeks, I've noticed many festive decorations going up. It's hard to believe the winter holidays and break are almost upon us. I always look forward to this time of year because I can find an almost unending supply of peppermints. Eating candy canes is almost as fun as gobbling up doughnuts! This year the folks at the Equine Science Center made some yummy treats (Yes, some of them are peppermint flavored!). They want to share the recipe with you, so you have treats to share with your horse and human friends! I have to say, they had a lot of fun making these treats and sharing them with my horsey friends. Check it out for yourself.
After watching all the fun our folks had, don't you want to go home and try your hand at making treats? You'll find the full recipes below so you can do so!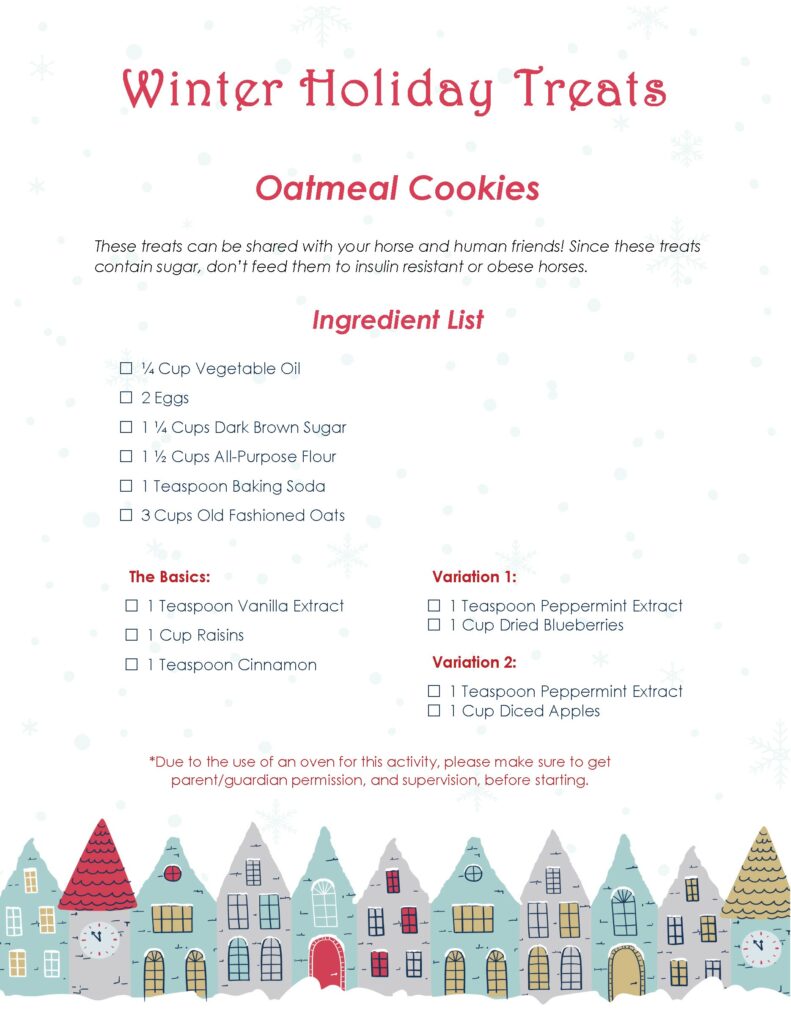 Click on the image to view, print, and download a PDF of the full recipe.
I hope you put these recipes to good use this holiday season! I've been so busy taste testing recipes that I can barely move. (That's why I couldn't make an appearance in the video.) I would recommend you eat the treats in moderation, or you might end up unable to move while your stomach works!
Happy Holidays!
Your Friend,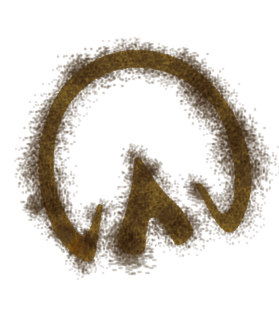 Lord Nelson