Hay everyone!
Wow! It seems that the folks at the Rutgers Equine Science Center have certainly been keeping themselves busy this summer! In June, you heard about how they went to Texas for the 2023 Equine Science Symposium, but this time they're staying a bit more local. Last week, they attended the 2023 Hambletonian Continuing Education Seminar in East Rutherford, NJ.
Going to seminars and conferences helps keep our friends' skills sharp, and they learn more about what's new in the horse world. On Thursday, "Wet Labs" are held at the Meadowlands Racetrack. "Wet Labs" are hands-on sessions where veterinarians, vet techs, and vet students are able to learn and practice new skills; getting hands-on experience with equipment. These sessions are taught by expert veterinarians who are eager to help others. I'd certainly prefer to be treated by someone who has learned about all these new techniques!
On Friday, experts presented on a variety of topics relating to horse care, including two of our very own! Dr. Carey Williams discussed supplements in your horses' diet in her talk titled "Horse Supplements and the Science Behind Them (Or Not!)." She debunked so many myths! Deciding if your horse needs supplements, and choosing the right one if they do, is super important.
Dr. Alisa Herbst also had a lot to share in her presentation: "Evaluate muscle atrophy in horses using a novel muscle atrophy scoring system (MASS)." That's a lot of fancy science words! Thankfully, Dr. Herbst helped us understand what they all meant in her presentation. "Muscle atrophy" just means the loss of muscle mass. There's lots of different causes, like getting hurt and not being able to use the muscle, not eating the right kinds of foods, or certain diseases. Muscle atrophy is also just a normal part of aging for both horses and people. Dr. Herbst helped the audience understand what muscle loss looks like by demonstrating her scoring system, and attendees were even able to try the system out for themselves. By catching it early, she explained, we can help our horse friends get better!
All those presentations were really cool! I learned so much during the seminar, and I can't wait to go again next year. Keeping up with new research is important for veterinarians and scientists, and for horses who love to learn, like me!
Until next time.
Your friend,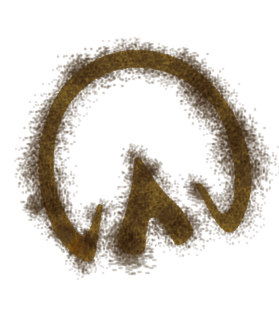 Lord Nelson