Hay Everyone!
If you've been paying attention to the world of horse racing, you'll know it has been a summer of upsets. Rich Strike pulled out a surprising win as an 80 to 1 long shot in the Kentucky Derby. Just this past weekend Cool Papa Bell made history by pulling off the biggest upset in the history of the Hambletonian at 52 to 1 odds. I've always loved a good underdog story, so this summer has been an exciting one for me! While horse racing has offered some exciting spectacles this summer, there have been plenty of other things going on. One of these exciting events was the recent Hambletonian Continuing Education Seminar.
The Rutgers Equine Science Center is always a supporter of this event that offers continuing education to veterinarians and equine professionals across New Jersey. This year Dr. Carey Williams, a member of the Center and the state equine extension specialist, presented on "Nutrition You Can Use in Your Practice". During this presentation, Dr. Williams covered a variety of "hot topics". Topics covered included those that veterinarians and extension agents are commonly asked about such as how to select an appropriate feed and forage for a horse and what supplements are effective. Attendees enjoyed receiving the new "Does My Horse Need Supplements?" factsheet from the New Jersey Agricultural Experiment Station. If you read last week's blog, you got a sneak peek at what attendees received. If you missed reading the blog on supplements, you'll want to go back and check it out! Dr. Williams' session received great reviews from the over fifty attendees. This was a great turnout for such an early morning session! (I may have been dozing a little bit in the back.) These early mornings become harder and harder the older I get.)
Like usual the Center was also an exhibitor in the exhibition hall. This gives our staff the opportunity to chat with the attendees, catch up with old friends, and showcase the amazing resources we offer. I like to wander through all the other exhibits and see who's handing out free samples of their products. I, of course, think the feed vendors offer the best giveaways!
The highlight of the weekend's festivities, though, occurred on Friday when our Founder and Director, Dr Karyn Malinowski, received the 2021 Harness Horse Youth Foundation's (HHYF) Service to Youth Award. Dr. Malinowski has spent much time working with 4-H and other New Jersey youth during her career. This blog and the Equine Science 4 Kids program are examples of the resources and energy Dr. Malinowski have poured into the youth of New Jersey. She is also an active and invested member of the harness horse industry where she owns Standardbreds and competes as an amateur driver.
While our part in the festivities may be a little less surprising than the long shot winners we've seen in horse racing this summer, our activities are just as exciting. I hope you've enjoyed this brief update on our most recent activities!
Until Next Time.
Your Friend,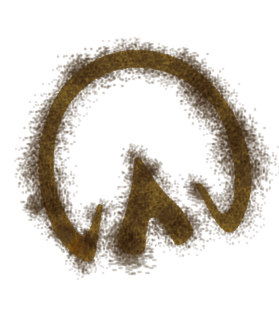 Lord Nelson