Hay Everybody!
I can't believe it's that time of year again, but the Horse Management Seminar is almost upon us! You all know how much I love learning, so this is one of my favorite times of the year. Like everything else the Horse Management Seminar will look a little different this year. While I and everyone else at the Equine Science Center would love to see your smiling faces on campus, we know that's not possible. We have taken the Horse Management Seminar to a virtual platform! You can watch from the comfort of your very own home. (I might even wear my pajamas to the event. Don't tell anyone, though!) Now you can join us for three evenings packed with educational content. Go ahead and mark you calendars for February 1st, 8th, and 15th at 6:30-8:30 PM ET.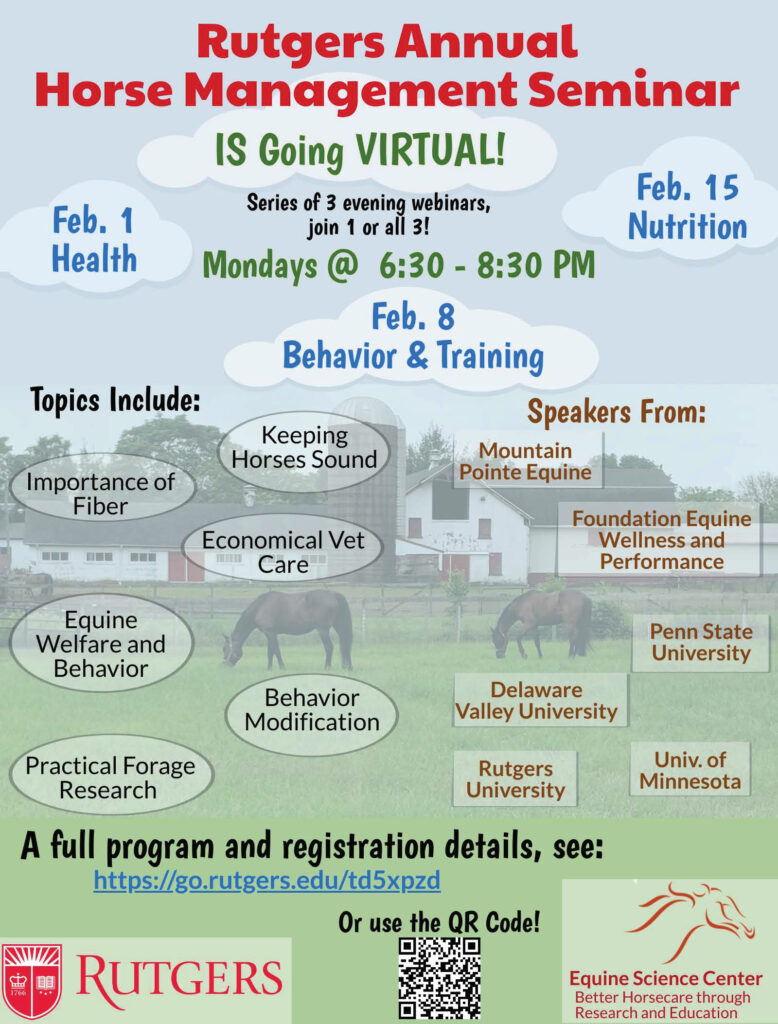 Click the image to view a PDF of the flyer with the registration link.
The theme of the first evening will be Equine Health. Drs. Michael Fugaro and Lynsey Makkreel will be sharing their expertise with attendees in sessions on Economical Horse Care and Tips for Keeping Your Horse Sound. The second evening will feature talks on Equine Behavior and Training. Dr. Sara Malone and Ph.D. Candidate Ellen Rankins will discuss evaluation of horse welfare. Dr. Angelo Telatin will follow with a presentation on using learning theory to train horses. The final evening will center around equine nutrition. (Can you guess which evening is my favorite? Yes, you got it. Equine nutrition is at the top of my list of favorite subjects to discuss!) Dr. Burt Staniar will kick-off the evening with a discussion of fiber and its importance to horses. Dr. Krishona Martinson will follow with a discussion of practical forage and pasture research you can use.
This overview of the exciting program planned for the Horse Management Seminar has me ready to go! Each of the evenings will also feature a panel discussion at the end where you have the opportunity to ask questions of the presenters. If this sounds like fun to you, you can visit the registration page to register for all or some of the evenings. I certainly hope to "see" you at one of the events!
Until Next Time.
Your Friend,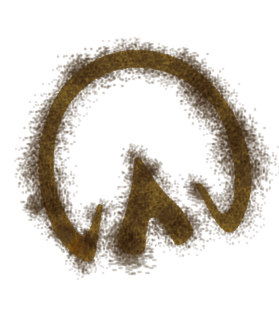 Lord Nelson