My poor head is spinning. This transition to working remotely has my poor hooves all in a tangle. Let me tell you…technology was not designed for hooves to handle. Despite all of these problems on my end, the Equine Science Center has smoothly made the transition to digital content. We are excited to bring our annual Summer Showcase to you in a digital format on Friday, July 17th at noon. Mark your calendars so you don't miss this fun event!
The classic treadmill demonstration will be a part of this year's event. Prepare to be astounded by an incredible display of power and speed as my friend takes to the treadmill. Along the way you'll learn about the tools my two-legged friends use to conduct cutting-edge research. I get excited just thinking about it! (I'll be back in a moment after I take a few laps around the pasture.) Whew, I had to get that speed out of my system.
This year's event will feature other educational opportunities. Join Dr. Williams as she explores equine anatomy. The bony skeleton provides a framework for muscle attachment and keeps all your four-legged friends standing upright. Without a skeleton, there would be no displays of speed on the treadmill. Join Ms. Rankins to explore current research at the Equine Science Center. You'll learn about how we measure the activity of the muscles that provide power to the horse. Discover what this muscle activity can tell us about the horse and its environment. Last, but certainly not least, have some fun while testing your knowledge! Join Ms. Weinert to see just how much you know about biosecurity in the barn! Unfortunately, I've already been banned from playing. I don't see why being competitive is a problem, but my friends disagree.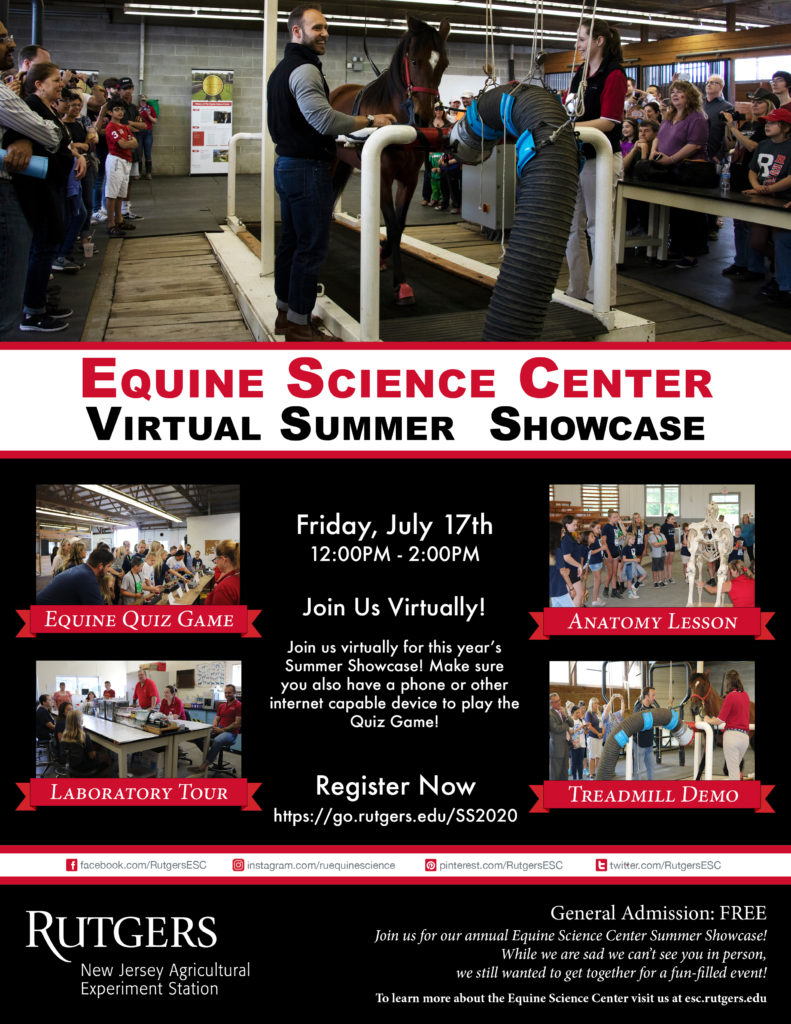 Don't miss out on the opportunity to join us at the Summer Showcase on Friday, July 17th. To reserve your spot, visit https://go.rutgers.edu/SS2020.
It turns out next week is exciting for more than one reason. Not only is the Equine Science Center hosting the Summer Showcase, but our faculty and students are assisting with the New Jersey 4-H Virtual Horse Camp. If you haven't already registered, make plans to attend for evenings filled with fun and education. This summer is the perfect opportunity to brush up on your horsey knowledge. There are plenty of opportunities for you!
I'm looking forward to seeing all of you next week at the Summer Showcase!
Until next time!
Your Friend,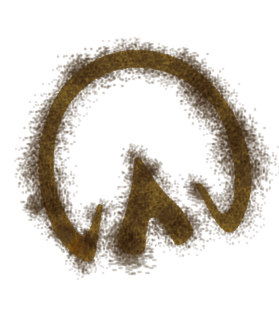 Lord Nelson