Hay Everyone!
I am SO excited!! Ag Field Day at Rutgers Day returns as an in-person event this year after a couple of years of virtual events. I can't wait to welcome you to campus and the Equine Exercise Physiology Laboratory. As you know, I love interacting with visitors (especially when they bring me doughnuts). Make plans to join us on Saturday, April 30th. The event begins at 10AM and will go through 4PM.
You don't have to spend the whole day at the Red Barn, since there will be plenty of other activities and events happening across campus. You do want to make sure you stop by our barn at some point, though. As usual, we'll have lots of cool items for sale. I'll become even more famous, as I do on every Ag Field Day, because you can have a cool sports bag with my face on it! We'll have a decorating station set-up, so you can give your free sports bag some personalized touches.
Of course, the day will feature two highspeed treadmill demonstrations with my friend Jolee. She can put on quite the show and impress you with her prowess as an athlete! These demonstrations are scheduled for 1PM and 2PM, so plan your schedules accordingly. You'll want to make sure to arrive early, otherwise you might lose your spot. When Jolee's not on the treadmill, she'll be hanging out in the barn with her friends. You are welcome to stop by and say hello to them!
I think the most exciting thing about Ag Field Day this year is the debut of our new Equine Science 4 Kids! activity books. We were looking forward to rolling them out in 2020, but like so many plans it was derailed. I can't wait for you to finally have the chance to get your hands on one of these really cool activity books. I know the students and staff at the Equine Science Center put many hours of hard work into these books and their work paid off! If you complete the rotational grazing and farm planning activity on Ag Field Day, you'll be able to take home your very own copy of an activity book. You might even learn some cool facts about horses during the game or as you use your new activity book!
If it's possible, I'm even more excited for Ag Field Day at Rutgers Day now that I've written about it and thought about all the cool activities we'll have going on!! I certainly hope you can attend the event this year!
See you soon!
Your Friend,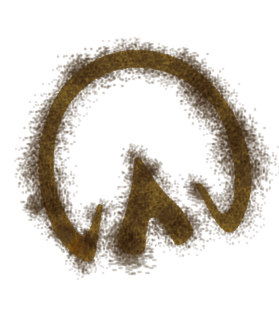 Lord Nelson