Hay Everyone!
The first sprinkling of snow has occurred here in Central New Jersey! There's nothing like sparkling snowflakes to get you in the mood for some festive, holiday fun. The folks here at the Rutgers Equine Science Center have the perfect activity to fill a cold, winter afternoon with some holiday cheer. This year everyone had some fun decorating holiday candle holders. Check out the video for instructions on how to make your very own candle holder and gain some inspiration on decorating ideas!
Click the image above for a printable version of the full instructions and supplies list.
What fun! Sadly, I wasn't allowed in the barn during the decorating session. Everyone was worried about me stepping on or otherwise harming one of the candle holders. I really can't imagine why they would think such a thing!
If you decorate a candle holder, we'd love to see the finished product! Share a photo of your creation on social media and tag the Rutgers Equine Science Center using #RUESC. Be sure to use a flameless candle in your candle holder to reduce the risk of accidentally setting something on fire. (That would be a terrible calamity, especially in the barn.)
I hope your holiday season is filled with warmth and good cheer!
Happy Holidays!
Your Friend,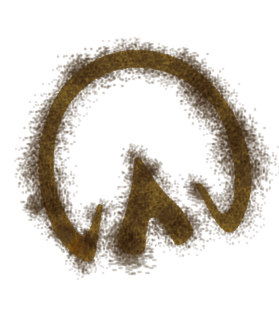 Lord Nelson