Hay Everybody!
You may remember my blog from a few weeks ago where I interviewed Dr. Leslie Seraphin and started my investigation on the importance of spring vaccinations for your horse. I carried my investigation to new heights this week during an interview with Dr. Michael Fugaro of Mountain Pointe Equine Veterinary Services. Dr. Fugaro is also the current president of the New Jersey Association of Equine Practitioners (NJAEP). In his interview (you can watch it below), Dr. Fugaro discusses why vaccines are a critical part of your horse's health care plan and how the current COVID-19 situation impacts horse owners and veterinarians.
The interview (I had to have the staff at the Equine Science Center help me out with it. My hooves make technology a bit difficult for me to handle at times!) reinforces how important it is for your horse to still receive its spring vaccinations this year. A conversation with your vet should be on your to-do list. You can work out scheduling an appointment as well as discuss options for payment.
Take a few minutes to watch the video.
I had to do a little more research after listening to the interview. I mean, what exactly are titers? I discovered a titer is used to measure the antibodies in a blood sample. If you recall from a previous post, antibodies are what your body makes in response to a foreign substance such as a virus. The antibody recognizes this foreign substance and allows the body's immune system to attack it in the future. Titers give an indication of how prepared the body's immune system is to face these foreign invaders.
Dr. Fugaro also mentioned vaccines are placed in one of two categories: core and risk-based. He listed the vaccines that fall into each category. If you're like me and have difficulty remembering lists, don't panic. The Equine Science Center can come to your rescue with our handy infographics. Just refer to these infographics anytime you have a question about what vaccines your horse should be receiving.
Many of the resources Dr. Fugaro mentioned can be found on the Equine Science Center's COVID-19 Resources page. In case you've forgotten, these resources included the Equine Science Center webpage itself, the American Veterinary Medical Association, the American Association of Equine Practitioners, the New Jersey Veterinary Medical Association, the New Jersey Association of Equine Practitioners, and the magazines Equus and The Horse.
Since the interview took place, a Vet Direct Safety Net Program has been initiated. You can ask your veterinarian, if he or she is a part of this program. If your veterinarian is a part of the program, you may be able to receive veterinary services at a reduced cost.
I'm thankful the staff at the Equine Science Center take such good care of me and my friends! I'm sure your horse feels the same way, so you'll want to make sure you think about scheduling a spring vaccination visit with your veterinarian.
Until next time!
Your Friend,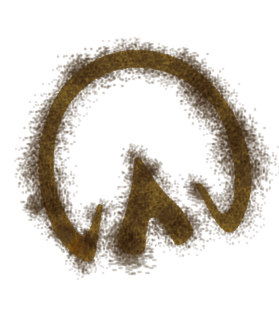 Lord Nelson