Hay Everyone!
Boy, oh boy. Today is a busy day in the Rutgers Equine Science Center office! Our staff is hard at work sending out posts and emails about Rutgers Giving Day. This annual event is a major fundraising occasion for the university and Equine Science Center. This is a great day to donate because your gift can have a greater impact through matching challenges and other fun challenges the university puts on. Every little bit helps, so even if you have five dollars to donate, we'd love it if you chose to give to our research fund. UMH Properties, Inc. on behalf of Sam Landy will generously match the first $10,000 donated on Rutgers Giving Day, so your donation will have double the impact!
If you want to donate, you can do so through our online portal at https://go.rutgers.edu/ESC-RGD2022. You can also share this link with friends. Lots of small donations can add up to a large impact! You may be wondering where all this money goes. If you're donating to the research fund which is the highlight of this year's Giving Day, your money will be used to fund and conduct research projects at the Equine Science Center. As I've highlighted in previous posts, there is always cutting-edge research being conducted here. It could be pasture management and horse health research like that conducted by recent graduate, Dr. Jennifer Weinert-Nelson or it could be research like that being conducted right now investigating the effects of equine assisted activities (EAA) on veterans with post-traumatic stress disorder (PTSD) and the horses working with the veterans.
Go ahead and join us this Rutgers Giving Day by donating and sharing this information with a friend! Feel free to share on your social media. If you do share on social media, be sure to tag us using #RUESC and #RUGivingDay. I've got to go check-in on our staff. My job as supervisor and doughnut taster is a very important one! I wouldn't want someone to get off task or eat a bad doughnut.
Until Next Time.
Your Friend,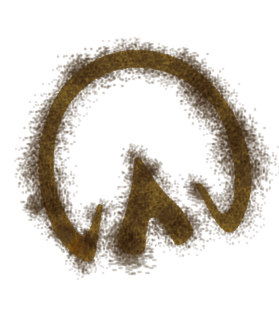 Lord Nelson