Hay Everyone!
It's hard to believe it's that time of year again… "The Evening of Science and Celebration" will be on November 8th and it's almost here!
The keynote speaker this year is Dr. Burt Staniar from Pennsylvania State University. I must say I am excited to learn "How Fiber Behaves in the Equine Gut" and I've heard rumors that Dr. Staniar can put on quite the show.
The evening doesn't end there, though. We'll hear from Jennifer Weinert about the pasture research taking place at Rutgers. After all, they've got to grow that fiber before I can eat it!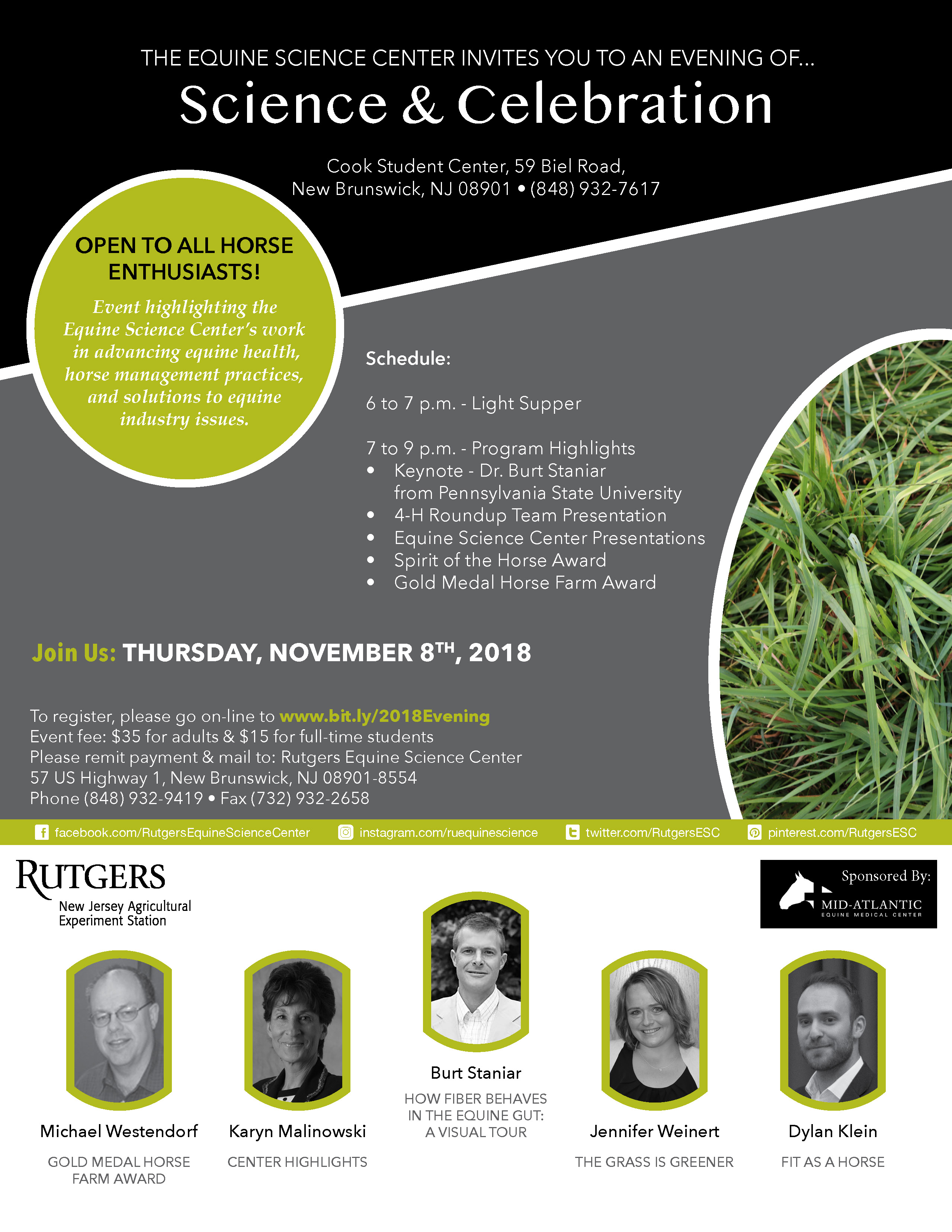 My friend, Dr. Dylan Klein, will be back to visit and talk about being as "Fit as a Horse". My friends at the Center have been making sure I keep up with my exercise regimen. Not to be vain, but it appears I do have a reputation to live up to!
As always, you'll want to make sure you catch the "Spirit of the Horse" and "Gold Medal Farm" awards, as well as Dr. Malinowski's summary of the amazing research and activities happening at the Center. It makes me tired just thinking about how busy we are!
And then there is my favorite part of the evening – the showcase of the New Jersey 4-H'ers from the 4-H Roundup Teams. Brittany Smith will present, "The Cold Never Bothered Me Anyway", a talk about international horse racing in Switzerland on ice. It sounds like I may have to take up a new sport. Now I just have to convince my friends that I need an ice track at the Center.
On behalf of all my friends (human and hoofed) at the Equine Science Center, we look forward to seeing you on November 8th! Make sure to register HERE.
Until Next Time!
Your Pal,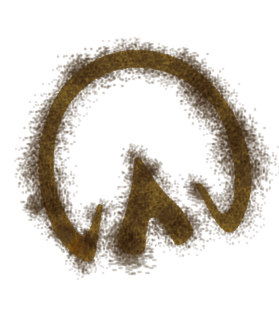 Lord Nelson