Hay Everyone!
It's time to dig out your comfy pants and find a seat at the dinner table! Thanksgiving is next week. While I hope you get to enjoy time with friends and family this Thanksgiving season, my favorite part of the holiday is always the great spread of food provided at the dinner table! I have a hard time deciding what my favorite dish is. There are just so many to choose from. I must admit cranberry sauce ranks among my favorites. It has the perfect combination of sweetness and tartness!
Having lived in New Jersey for so long, I know quite a bit about cranberries. After all, New Jersey ranks among the top three states in cranberry production. Did you know that cranberries grow in sandy bogs and these bogs are flooded for harvesting the cranberries in the fall? If you've never seen a cranberry harvest, you should take a field trip or find a video! It's a fascinating process. I tried to help with a harvest one time, but was turned away. They told me there would be food safety concerns because of all the hair and dirt I would bring into the water with me. I don't think they understood just how pristine I keep my coat!
In addition to being delicious, cranberries are good for you! These small fruits are a good source of many vitamins and are high in antioxidants. I consulted Dr. Williams, our resident expert, for a refresher on antioxidants. Turns out antioxidants are compounds that inhibit oxidation and thus, help prevent cellular damage in the body, especially during exercise.
We've conducted research on cranberry extract here at the Equine Exercise Physiology laboratory. A single dose of the cranberry extract had no effect on oxidative stress and antioxidant status in exercising horses, which was disappointing. What's exciting though, is the extract's effects on markers of inflammation. Lower concentrations of TNF-α were found in horses who had been fed the cranberry extract. TNF-α is a cytokine produced by the body during acute inflammation and thus, lower concentrations indicate a blunted inflammatory response in the body. Pretty cool, huh?
As you sit down at the dinner table this year, take a few moments to survey the food before you. What other cool effects might the food before you have on your body? Maybe you'll be the one to investigate the next cool Thanksgiving food that does more than fill your stomach!
Everyone here at the Equine Science Center wishes you and yours a happy Thanksgiving! Don't forget to have an extra helping of cranberry sauce for me this year!
Happy Thanksgiving!
Your Friend,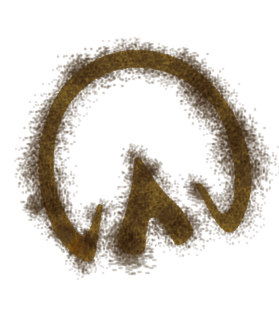 Lord Nelson