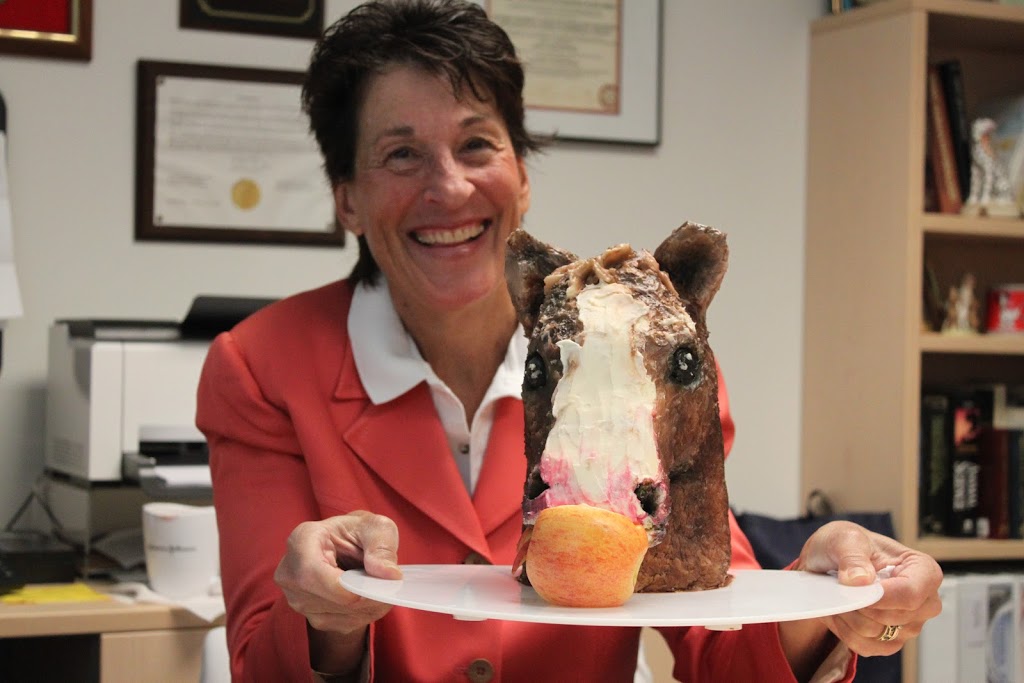 Hay there everyone!
Since there are a couple of important days to recognize this week, I thought it would be alright to take a short break from our cool-school refresher courses and give a whinny-out to two special events.
First, this past Wednesday was my best friend's birthday! Happy birthday bestie! We not only celebrated the beginning of another year for Karyn Malinowski, director of the Equine Science Center, but the fact that I was delectably duplicated in cake-form for the party! With all those doughnuts, it was only a matter of time before I turned into a big palatable pastry! You know what they say… "you are what you eat."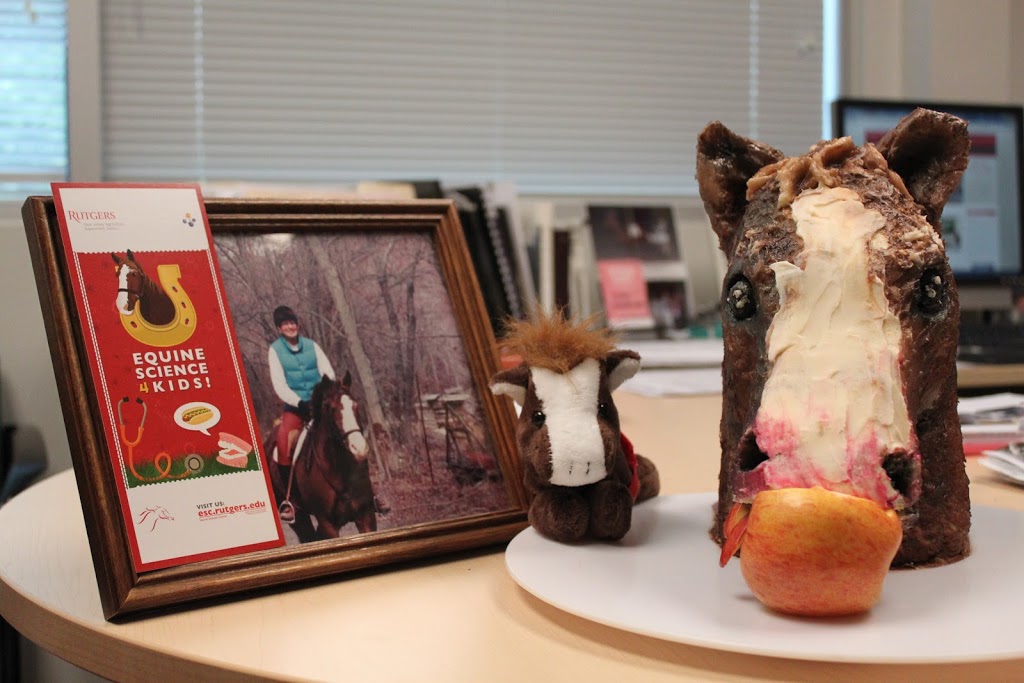 My culinary creation was crafted out of vanilla cake stacked and carved, and wrapped in vanilla buttercream icing. The coolest part was that in order to personalize my coloring and distinguishing grey hairs, the baker, Anne – my newest gal pal at the Center, airbrushed the whole cake with hues of brown and texturized the icing to make it look as realistic as possible! I think my best friend was ready for a party, but I'm not sure she was expecting that I would be there too – at least in cake spirit! It was a great celebration and all had their fill of sweets. And actually, now that I think of it, I didn't even get a piece of me! I guess I'll just have to stick with the doughnuts. I wonder what kind of cake I'll get on my birthday…
It is also my honor to announce to you that TOMORROW, Saturday, September 29th, will be the inaugural Open Space Pace Festival of Horses event! The Open Space Pace, an organization dedicated to preserving and protecting our open land in New Jersey, is sponsoring this event. As much as I like to frolic around in a wide, open pasture, I definitely am in full support of open space. After all, I need plenty of room to exercise and romp around after munching on a few (or a dozen!) treats!
There will be tons of fun booths, animals, racing, food and activities for everyone to enjoy. Check out this jam packed schedule of activities! The event is FREE so I hope that you take advantage of this opportunity to spend a beautiful day with horses and horsey people. The Equine Science Center will be there talking to you about its research projects and outreach opportunities. Horses will be parading down Main Street in Freehold and then there will be race horses whizzing by at top speeds on the track. The festival will feature a petting zoo and I'm sure that the llamas and goats will be waiting every time you turn around for you to give them treats!
I hope you will take some time to trot around the activities at the Open Space Pace event, and since my I can't go with my best friend this time, write your highlights in the comment box below so I can imagine being there! Happy celebrating!
Yours sweetly,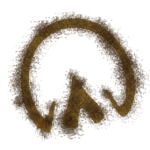 Lord Nelson