Hay Everybody!
Oh boy, the first weekend in August was amazing! I still can't believe my two-legged friends didn't take me along. I suppose I wouldn't have wanted to put up with the trailer ride to the Meadowlands Racetrack. The only comfort is that there weren't any strawberry frosted donuts to be had.
The Equine Science Center hosted an Alumni Reunion in conjunction with the annual Hambletonian Veterinarian Continuing Education Conference. Our Center staff and students had the opportunity to join the conference and learn all about the latest in equine health and management. Then it was off to the Meadowlands Racetrack where they set-up for an evening of catching up with friends and watching live harness racing.
Melissa McKillip, School of Environmental and Biological Sciences Vice Dean for Advancement, welcomes Dr. Christopher Puzio, a Department of Animal Sciences alumn, and his son Noah, a future Scarlet Knight.

Dr. Amy Butewicz, RUBEA Co-chair and Dr. Karyn Malinowski, Center Director, with Margie Margentino (center), Manager of Lord Stirling Stable, winner of the 2015 Gold Medal Horse Farm Award.
The event was definitely a success based on the reports I've heard. Attendance was high as we welcomed both alumni and friends of the Center to the event. Attendees enjoyed a buffet dinner and the chance to chat with friends. They also had the opportunity to enjoy the evening's lineup of harness races. The festivities took place before the Hambletonian Stakes on Saturday which is also run at the Meadowlands Racetrack.
The Hambletonian Stakes is one of the biggest harness races for three-year-old trotters and is the first race in the Triple Crown of harness racing. So, I've always wondered why it's called the Hambletonian Stakes. Well, after a little research I've come up with the answer. The Hambletonian Stakes is named after Hambletonian, a founding Standardbred sire. He was born in nearby New York State in 1849 and was inducted into the Harness Racing Hall of Fame. Now, I want to know when I'll have a race named after myself. Can't you just see it – the Lord Nelson Stakes?
I've got to go, so that I can track down some of the staff here at the Center. They need to get started on finding a race that can be named after me!
Until next time!
Your Friend,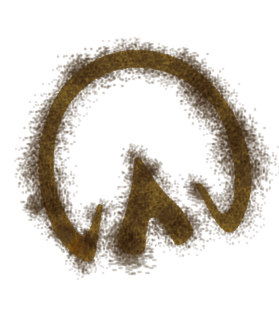 Lord Nelson