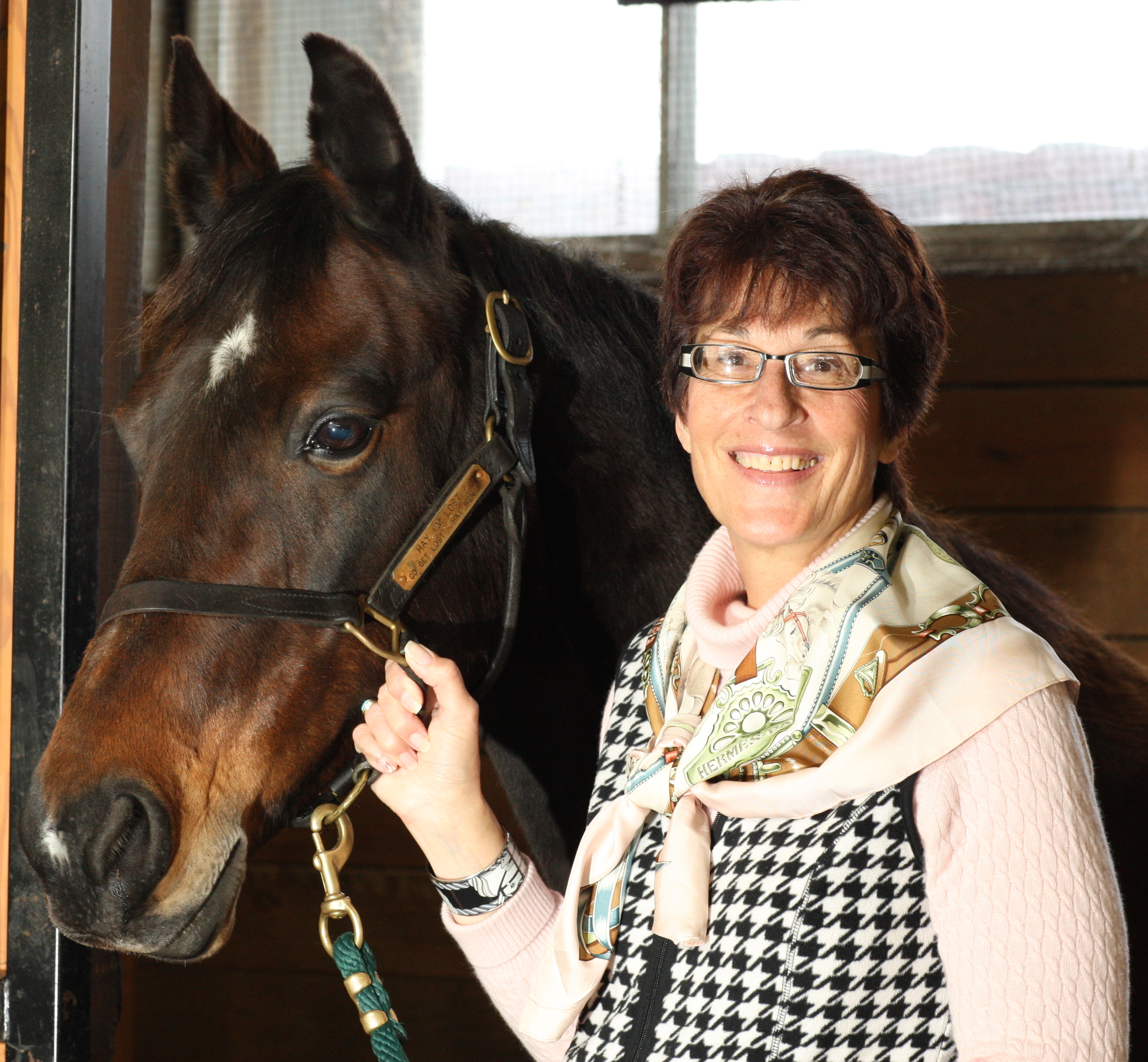 From the Director
Winter 2016
Dearest Friends,
Happy New Year! Wishing you and yours the best for the coming year. May you and your horses be well – healthy and successful! Please take a moment to read the Center's 2015-16 Annual Report. This is our gift to you as we share the research and outreach efforts of our faculty, students, and staff.
The fall semester was busy as usual. I also had the crazy idea to host Horses: 2017, a weekend long equine extravaganza. Remember the last time we did this? Horses: 2009 was a huge success with over 300 attendees over two days. This year's event looks to be even more spectacular as we showcase the BEST topics and speakers, as communicated to us over the past 15 years by all of you. I look forward to seeing you all there!
The Center continued the celebration of its 15 year anniversary by participating in and hosting a variety of events. The Evening of Science and Celebration was held on November 17 featuring a keynote lecture by Dr. Kristine Urschel from the University of Kentucky. The lecture, "Protein Needs for Equine Athletes" was sponsored by Mid-Atlantic Equine Medical Center.
We received updates about research funded by the Center by Ken McKeever and a fact-filled fun presentation by Carey Williams on Equine Diet Fads. Highlights of the evening included a presentation from Somerset County 4-H Horse Project member, Madison Whiting – "What's for Dinner?" – yes horses do eat meat!; and the presentation of the 2017 Spirit of the Horse award and the Gold Medal Horse Farm award.
Jeanne Vuyosevich from Sunset Meadow horse farm received the Spirit of the Horse award, and the Gold Medal Horse Farm award was received by Hidden Hills Farm – the Neinart family.
I also had a busy fall doing professorial things. I lectured to the freshman class at Centenary University and lectured in two SEBS classes – Animal Science 142 and Companion Animal Science. I still seem to be able to relay my passion for horses and the equine industry to students.
I was honored to serve as an external examiner for the University of Kentucky's Department of Veterinary Science and the Gluck Equine Research Center. It was a busy three days spent visiting with faculty, staff and students. It's always great to see my dear friend and colleague Dr. David Horohov but I spent very little time with him!
Congratulations to one of the Center's strongest supporters, Stella Almeida who was recognized on January 29 by the New Jersey Equine Advisory Board as Horseperson of the Year. Stella has been a 4-H Horse Project leader in Monmouth County for decades and also serves on the board of the American Youth Horse Council and as Chair of the New Jersey State 4-H Championship Horse Show. Way to go Stella!
In closing, I hope that you all will support Horses 2017 by attending the conference. Early bird registration ends March 3. Take a look at the website, http://esc.rutgers.edu/horses-2017 , to view the conference brochure and to learn how to register. Don't be left out of this once in a lifetime event! See you on March 18-19!
Best, 
karyn
Karyn Malinowski, Ph.D.
Director, Equine Science Center