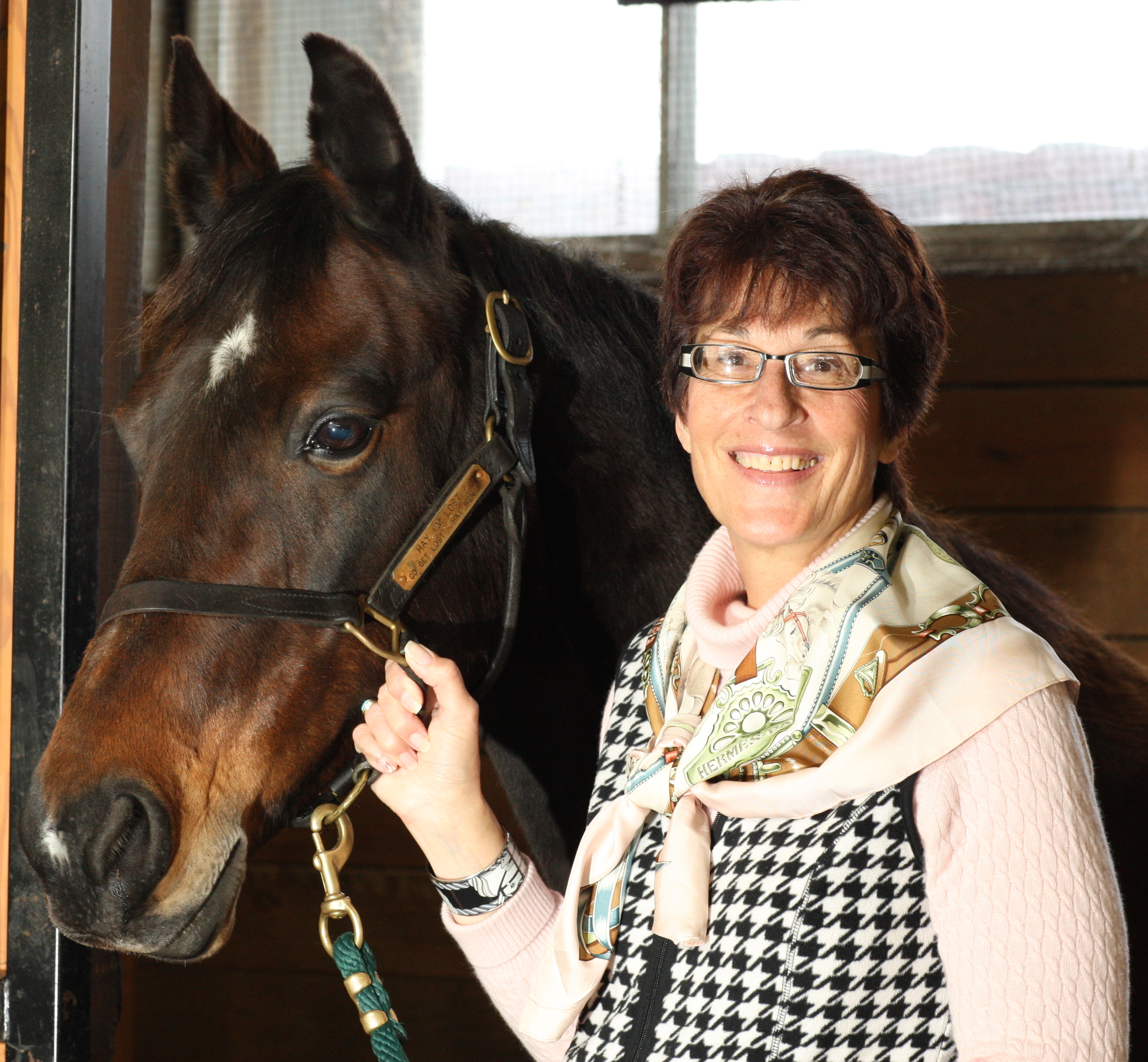 From the Director
Spring 2017
Dearest Friends,
Mother Nature certainly has played her tricks on us since our last newsletter! I think I did more trail riding in January than I did in late February and March! Hopefully spring is finally here and we all get to spend more time outdoors with our beloved equine friends.
As usual Equine Science Center faculty, students and staff have been busy teaching, reaching out to our many publics, conducting research to benefit horses and the New Jersey horse industry, and hosting educational events for horse and horse farm owners alike.
On Friday, February 10 the Rutgers Equine Science Center hosted the Big Ten Academic Alliance at the Equine Exercise Physiology Lab. The group was treated to a high-speed treadmill demo, tour of the Equine Exercise Physiology Laboratory by Ken McKeever, and to a presentation by Karyn Malinowski of "Equine Science 4 Kids".
We all are still recovering from the Horses 2017 equine extravaganza held on March 18-19 at the Livingston Student Center in Piscataway. What an event! Speakers were outstanding and everyone had a great time learning and networking with the many vendors in attendance. I certainly was proud of Kyle Hartmann, Public Relations Specialist at the Center and all of our wonderful student volunteers who gave up most of their spring break week to help with the event. At the VIP Reception on Saturday night the new Rutgers University Board for Equine Advancement (RUBEA) chairs, Amy Butewicz and Warren Zimmerman were introduced.
On April 1, Mike Westendorf and Carey Williams participated in the Department of Agriculture's Junior Breeders Symposium. Carey Williams also hosted a meet and greet for the RUTH herd. The event was held immediately following the conclusion of the Jr. Breeders Symposium and featured the new foster horses participating in the teaching herd for 2017.
On April 6 I presented the opening lecture to the Mid-Atlantic Nutrition Conference in Hunt Valley Maryland. The topic was one near and dear to my heart, "Physiology of Aging in the Horse". I included lots of images of my favorite senior equid, Lord Nelson!
On April 7 the Equine Exercise Physiology was featured, yet again, as NJAES hosted its Board of Managers and the New Jersey Farm Bureau's legislative tour.
Speaking of Farm Bureau, I would like to thank them for being partners with the Equine Science Center for many years. This comes with not only financial support for Center's work but also has resulted in a strong partnership between the two organizations as we support the well-being of the New Jersey horse industry which continues to face its challenges. I personally am a member of Farm Bureau and ask you all to consider doing so as an investment in the future of equestrian sport in the Garden State.
Best, 
karyn
Karyn Malinowski, Ph.D.
Director, Equine Science Center